Chris Munch and Jay Cruiz recently announced that they would launch the Loci Cycle program.
The Loci Cycle is an online video course that teaches marketers how to use a traffic generation software to improve traffic and generate more revenue for all sorts of eCommerce business owners, including dropshipping and Amazon FBA.
In this review, we will be taking a closer look at the Loci Cycle to find out what it is all about.
Before I start…
If you're tired of scams and want a real solution for making money online check out my no.1 recommendation.
It's helped me earn over $300,000 in the last 12 months alone:
Go here to see my no.1 recommendation for making money online
(This is a 100% free training)
Loci Cycle Review
RECOMMENDED: Go here to see my no.1 recommendation for making money online
What is The Loci Cycle?
Chris Munch recently announced that he, along with Jay Cruiz, would be launching the Loci Cycle course, and from what we've learned in previous launches, it is a new content marketing course where you learn how to make money online.
Chris Munch claims that it is their biggest launch yet because they will be promoting a business model that allows you to make profits in cryptocurrency without buying digital coins or taking the risks associated with crypto.
They claim that you can generate up to $2,079 per week "farming" zero competition offers and get buyers from sites like YouTube and Google News without having to pay for ads.

While promoting the Loci Cycle business model, Chris Munch and Jay Cruiz said that you can make it work while working from home and have your time freed up to do other things.
When they say that the Loci Cycle training program will enable you to start farming $2,000 every week, what this means is that you will have access to an AI-powered, automated content marketing software that can create and distribute content effectively. They are referring to a platform called AmpiFire.
While promoting it, Chris described it as follows,
"The AI-assisted content amplification platform AmpiFire and a team of expert content creators will take care of the users' content generation and publication needs so that business owners can put their full focus and energy into what they do best."
The Loci Cycle is the video training course that focuses on how to use this software and other strategies to market products and services. I will share more information about the software later in this article but from what Jay and Chris have been saying, with better content creation, an ecommerce brand, a marketing agency, or even a local business will find it useful when promoting their services and products.
Although you utilize a software, you still have to work hard to see results. Therefore, they are not promising a make money online scheme that works irrespective of your input.
When you take part in the Loci Cycle program, you have access to what Jay and Chris consider a proven business model because users who join the course get to promote "zero competition offers." The Loci Cycle gives you access to a simple, repeatable system for finding and promoting offers with the maximum profit potential.
You learn how to get any website, product, or offer on YouTube, podcast directories, high traffic sites, blogs, social media, and other avenues.
In the 12-week Loci Cycle program, Jay and Chris also teach users how to earn scalable profits and be their own boss that tap into great profit opportunities.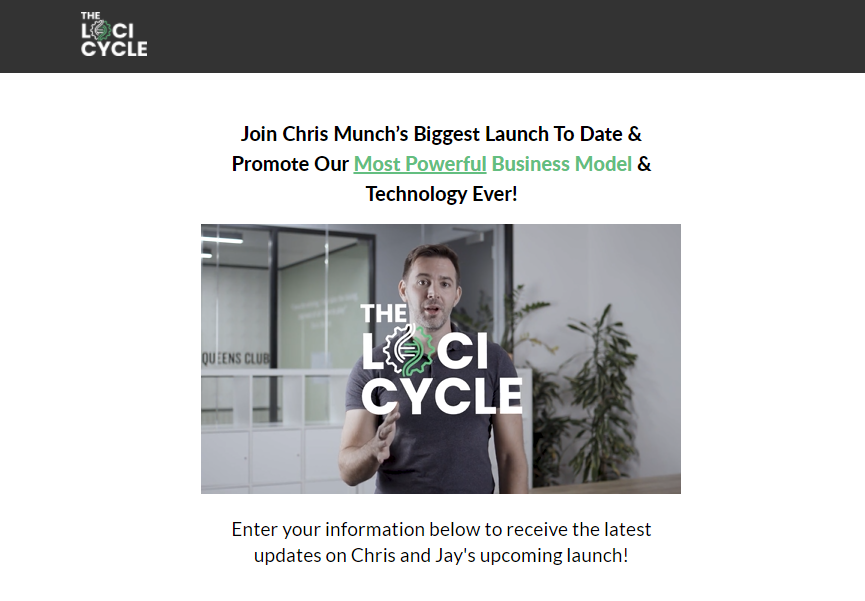 They have been running a marketing campaign for the Loci Cycle launch and Jay Cruiz recently said:
"It's so, so important that you RSVP for one of the workshops that you see listed below. It's absolutely critical to your upcoming success because that's exactly where you're going to be able to discover how our Loci Cycle business works, the ins and outs of Loci farming [and] how to get free targeted buyer traffic to anything you want to send it to with 28x less effort."
I should mention that the workshop only has the capacity to handle 1,000 people. To register for the event, you have to visit the official website.
RECOMMENDED: Go here to see my no.1 recommendation for making money online
What is AmpiFire?
Ampifire is a content creation platform that lets users get up to 16 hours of marketing work done in a fraction of the time.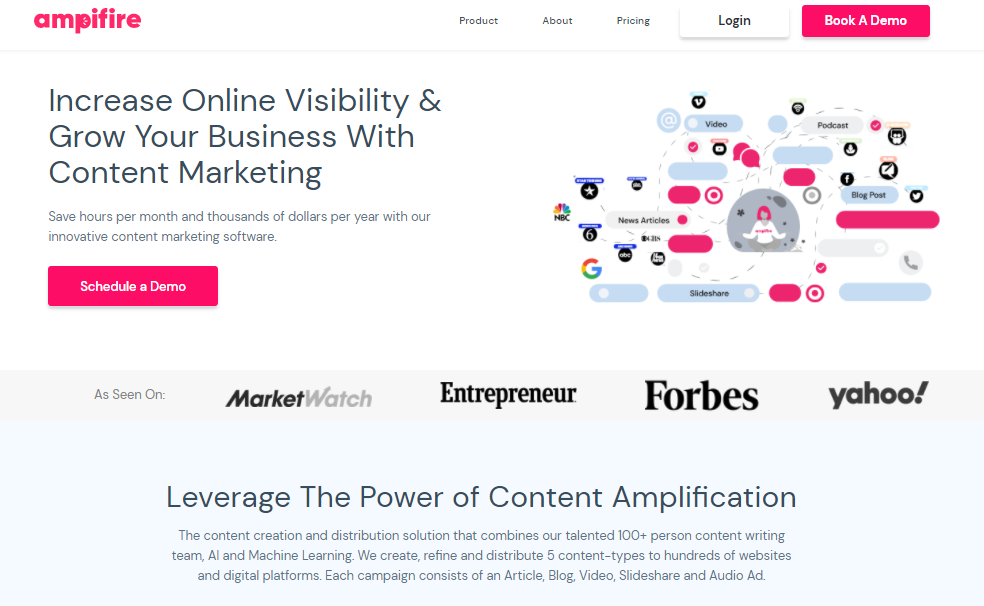 It is based on a software platform that was created by Chris Munch and Jay Cruiz and it is a big part of the Loci Cycle course.
Ampifire is designed to create high-converting content and place it in high-traffic websites, podcast directories, blogs, and video streaming platforms like Vimeo and YouTube.
If you are running an online business, you will find its content amplification system helpful. Content amplification involves combining various advertising channels to promote and distribute content. It involves using everything, including paid, owned, and earned media to move traffic through your sales funnel more effectively.
As it is currently set up, AmpiFire, which relies on an artificial intelligence-based traffic automation tool, is meant to generate more profit for an online business that is struggling to grow its sales. It should also work in any niche.
By working more effectively, it is supposed to be better than other marketing strategies, particularly those that don't rely on software for distributing content because it savesmany man-hours per month and thousands of dollars per year.
RECOMMENDED: Go here to see my no.1 recommendation for making money online
Who is Behind Loci Cycle?
Chris Munch is the CEO and the founder of AmpiFire. He is an internet marketer and is also known for creating a variety of SaaS (Software-as-a-Service) companies.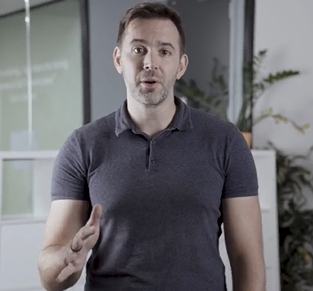 He is the founder of MunchEye.com and PressCable. PressCable is a news distribution and content marketing company that helps agencies get local business more online presence.
His companies and ventures have reached more than 30 million people. He has also sold hundreds of thousands of products (both digital and physical). He has been featured on The Sun, USA Today, Wired, and other outlets.
Jay Cruiz is the VP of Sales at AmpiFire. He and Chris have launched multiple programs, including Press Cable, 100K ShoutOut, and The Asigo System.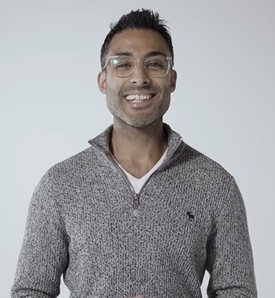 Jay left his day job in 2013 to work alongside Chris as his business partner. His specialty is sales.
RECOMMENDED: Go here to see my no.1 recommendation for making money online
How does the Loci Cycle work?
The Loci Cycle is an educational program, just like Super Affiliate System and Fullstaq Marketer, because you learn how to generate traffic using an AI-based tool.
As we have already established, Chris Munch and Jay Cruiz show you how to use their AmpiFire marketing software to generate more revenue.
The Loci Cycle focuses on things like setting up multiple Loci farms, Loci farm mini-sites, zero competition offers, and marketing.
To get access to all that training, you have to sign up for a workshop. Once you RSVP, you download a 42-page pdf that has further information about the project.
You can also browse the Loci Cycle mind map to summarize what the program has in store.
Once you have decided to sign up for the workshop, here is what you can expect from it:
How cloning the Loci Cycle is done to generate profits.
The launch of AmpiFire 2.0, a new version of the software that provides free targeted buyer traffic.
How to get AmpiFire 2.0 before it is made available to the public.
How to set up a business that runs semi-automatically without experience or marketing skills to begin with.
A formula that offers high profits with low competition in any niche.
How to use Google and Facebook Ads to earn more.
How to explore over 5,500 untapped opportunities.
The Loci Cycle can be summarized as choosing a high profit low competition offer, making use of a copy and paste Loci farm, and activating a "fill in a form" traffic page.
The Loci Cycle comprises the following modules:
RECOMMENDED: Go here to see my no.1 recommendation for making money online
Module 1
In this module, you have access to videos and step-by-step guides that cover the basics of the training program. Here, you learn how to start and run an e-commerce business from scratch, how to set prices, and how to sell your first product in 48 hours.
Module 2
In this module, you learn how to set up your website. An understated but important bit here is how to choose a website theme that gets you more leads and generate sales.
Module 3
In the third Loci Cycle module, they teach you how to pick products that are profitable and that can earn more profit.
Module 4
Here, you learn how to choose products that generate revenue. There are products that don't sell and you don't want to be stuck promoting them.
Chris Munch provides you with a list of low competition, high profit products along with information about suppliers who store and ship them.
Module 5
This module is about driving traffic to your website. You have access to successful traffic generation methods that you can implement to boost sales. You learn about the importance of SEO in directing more quality traffic to your website and how to set up an effective sales funnel.
Module 6
You learn how to choose a high-quality domain, the art of creating an attractive logo, and how to find an automated store publishing software that enables you to set up a website in no time.
Customer Support
They offer support that answers questions concerning what the program offers in real time.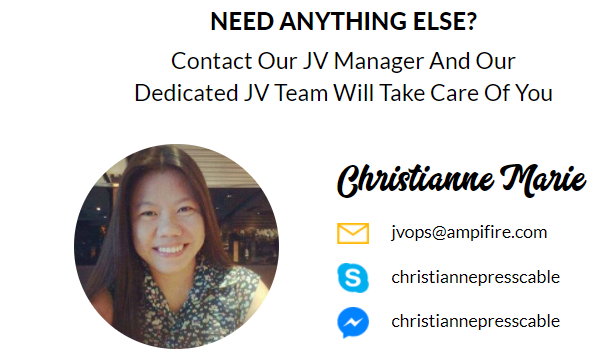 RECOMMENDED: Go here to see my no.1 recommendation for making money online
Pros of The Loci Cycle
The Loci Cycle provides you with high converting email swipes and attention-grabbing graphics.
The AmpiFire system generates content more efficiently than other more traditional forms of content creation.
The whole thing is beginner-friendly. If you get stuck along the way, the customer support staff is always ready to help.
Cons of The Loci Cycle
You need to exert effort and resources to make it work.
It is an expensive program.
RECOMMENDED: Go here to see my no.1 recommendation for making money online
Is the Loci Cycle Legit?
The Loci Cycle is legit.
There aren't many Loci Cycle reviews on the internet but from what you see in the few that you find, it appears to have a viable business model, particularly for people who want to be affiliates for businesses looking to boost their online presence.
Chris Munch wants to teach more people how to enable small and medium size businesses market themselves on high-traffic sites like Google News and they get to earn up to $2,000 per week.
RECOMMENDED: Go here to see my no.1 recommendation for making money online
Closing Remarks on The Loci Cycle Program
The Loci Cycle is an affiliate marketer training course that enables affiliates to leverage a software platform that streamlines the content creation process thus boosting traffic numbers and conversion rates.
The Loci Cycle is promoted to new users on the strength of a strategy that is meant to increase profits every week. The marketers potentially get to earn up to $2,079 per week without having to exact a lot of effort.
I should point out that these figures are hypothetical, as the disclaimer at the bottom of the Loci Cycle website states. Therefore, if you wish to join the program, don't buy in with the expectation of earning a certain figure every week. What you make relies on numerous factors.
Before you leave
If you're tired of scams and want a real solution for making money online check out my no.1 recommendation.
It's helped me earn over $300,000 in the last 12 months alone:
Go here to see my no.1 recommendation for making money online
(This is a 100% free training)