Imagine a world where writer's block is a thing of the past, and you're consistently crafting powerful sentences with ease. Heard of Wordtune – the AI-powered writing companion that elevates your content to new heights?
This game-changing tool may quickly elevate your writing abilities from adequate to amazing thanks to its wide range of features that are intended to make every word count.
In this wordtune review we dive into the world of Wordtune and reveal how you can revolutionize your writing experience today.
Don't miss out on this opportunity to transform your words into pure magic!
Before I start…
If you're tired of scams and want a real solution for making money online check out my no.1 recommendation.
It's helped me earn over $300,000 in the last 12 months alone:
Go here to see my no.1 recommendation for making money online
(This is a 100% free training)
Wordtune Review
RECOMMENDED: Go here to see my no.1 recommendation for making money online
What is Wordtune
Wordtune is an AI writing tool that uses artificial intelligence (AI) to provide feedback on your grammar, spelling, and writing style, which can be handy when you are engaged in Freelance writing. Wordtune leverages deep-AI technology, setting it apart from other AI writing assistants and giving it the ability to understand the context of your work and provide you more granular feedback.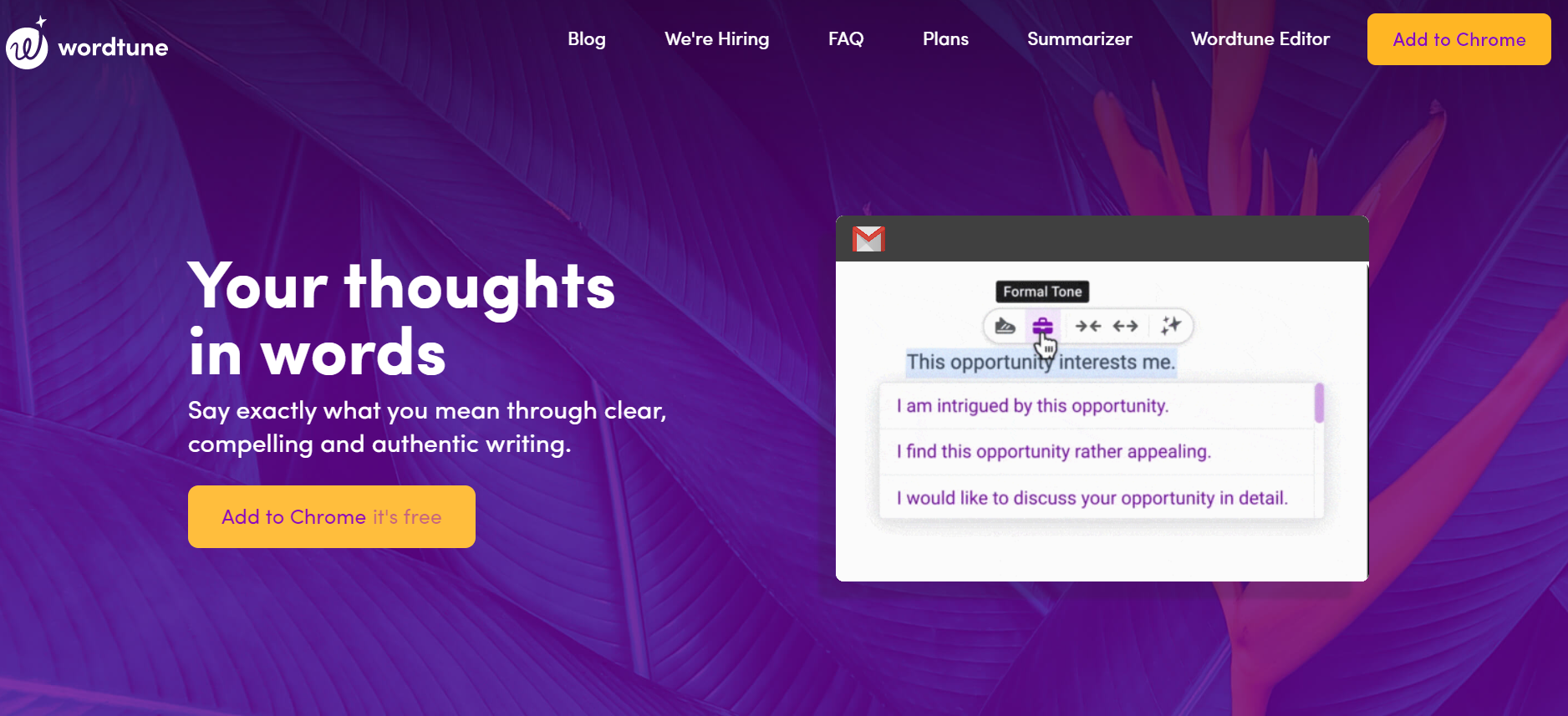 AI21 Labs developed Wordtune in 2018 as a writing editing program and Google Chrome addon. Unlike most text editing programs that use AI from other vendors, Wordtune relies on its own model.
Its mission was to advance reading and writing through the use of artificial intelligence technologies and language models.
Wordtune makes it easier for you to express yourself. Consider it as a writing assistant who follows you after you finish writing your copy and polishes it to seem more understandable, convincing, and authentic.
Writing many types of content is made easier using Wordtune tools, including: Emails, documents, and text messages. This AI editor provides a range of capabilities to help you write better by utilizing its profound understanding of semantics and context.
How Wordtune improves writing
Wordtune improves writing by providing AI-powered suggestions for better word choice and phrasing, as well as rephrasing options for clarity and conciseness. It also provides personalized feedback for improved writing quality and has time-saving capabilities.
AI-powered Suggestions For Better Word Choice And Phrasing
Wordtune utilizes cutting-edge artificial intelligence (AI) algorithms to provide writers with advanced suggestions on word choice and phrasing.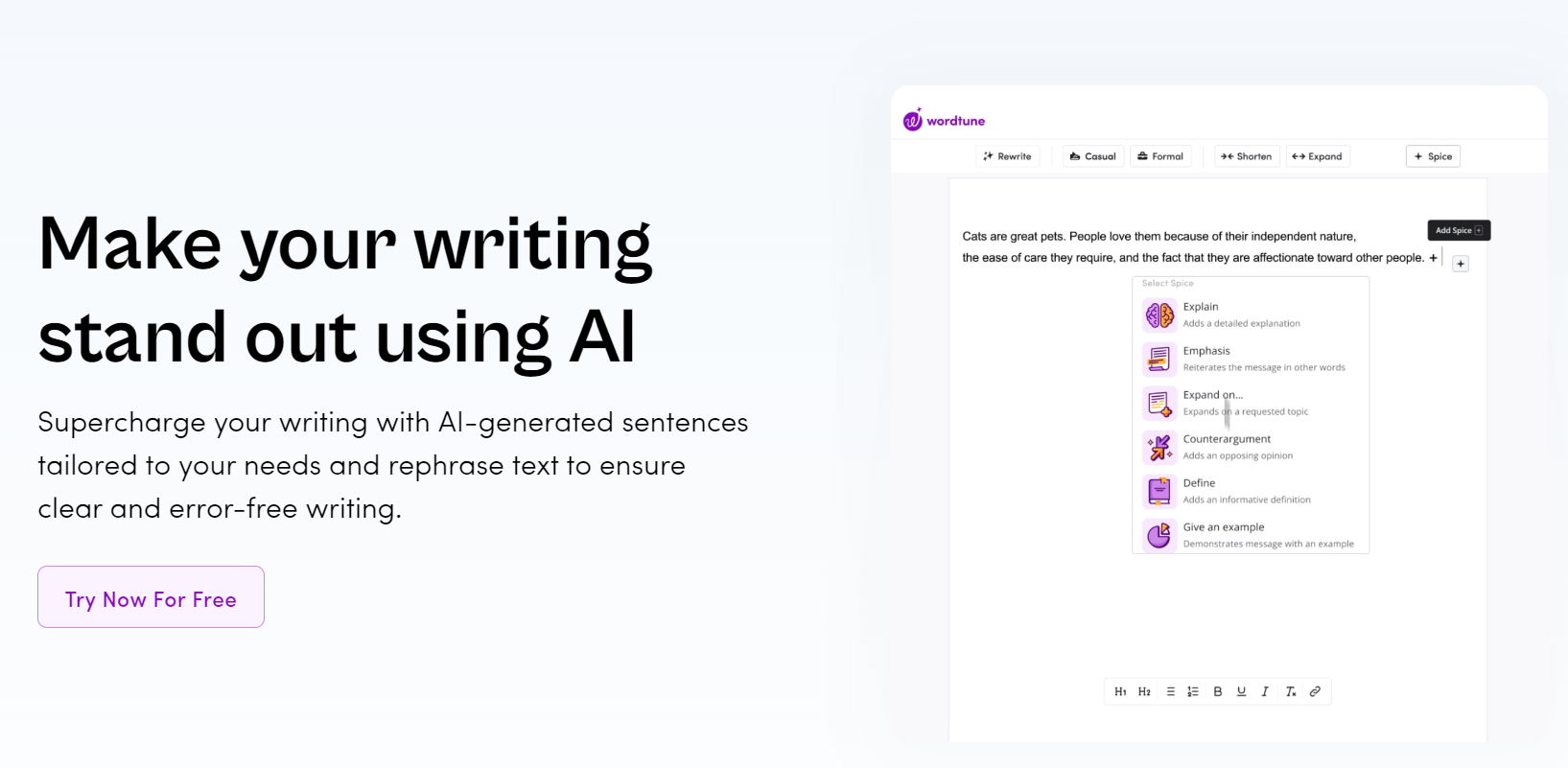 This AI-driven tool analyzes your written text, identifies areas for enhancement, and recommends ideal synonyms or alternative phrases that can significantly elevate the quality of your content.
With Wordtune, you'll have an intelligent writing companion guiding you towards crafting more compelling messages.
One key advantage offered by AI-powered suggestions is a deep understanding of language nuances and contextual meaning.
Wordtune excels at discerning subtle differences in word meanings and identifying better-suited expressions based on the context in which they are used.
RECOMMENDED: Go here to see my no.1 recommendation for making money online
Rephrasing Options For Clarity And Conciseness
Harnessing the power of AI writing tools, Wordtune offers diverse rephrasing options to boost clarity and conciseness in your writing.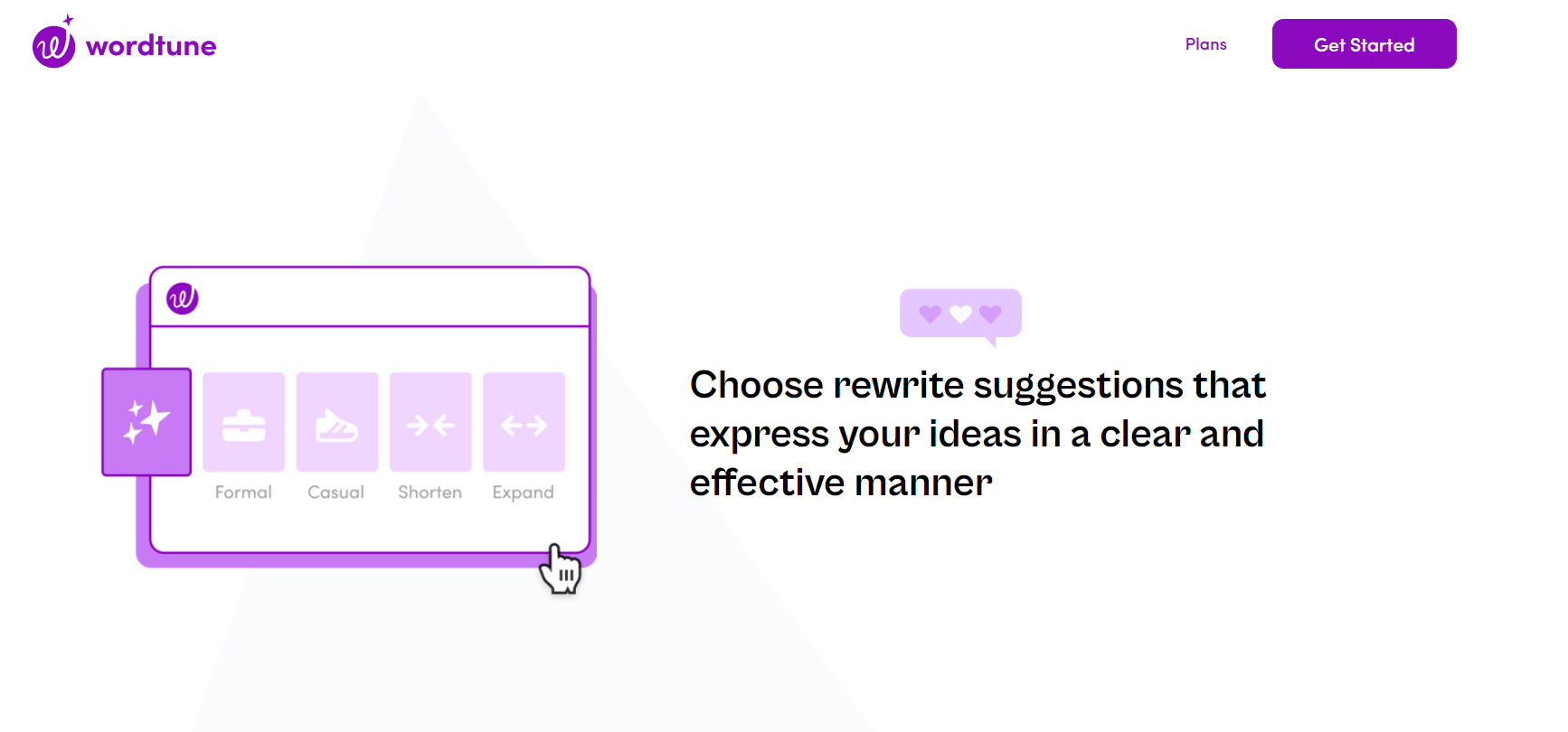 The platform's intelligent suggestions enable you to trim superfluous words, tighten sentence structure, and deliver crisp, clear messages with ease.
Not only does Wordtune help craft engaging content for various platforms like Google Docs and Microsoft Word, but it also serves as a valuable resource when writer's block strikes.
By presenting alternative phrasings and concise sentence constructions, this cutting-edge tool empowers users to improve their overall writing quality while saving time on editing tasks.
Personalized Feedback For Improved Writing Quality
Wordtune offers personalized feedback that can improve your writing quality. With its AI-powered suggestions, you get instant feedback on word choice and phrasing to ensure that your message is conveyed as clearly and effectively as possible.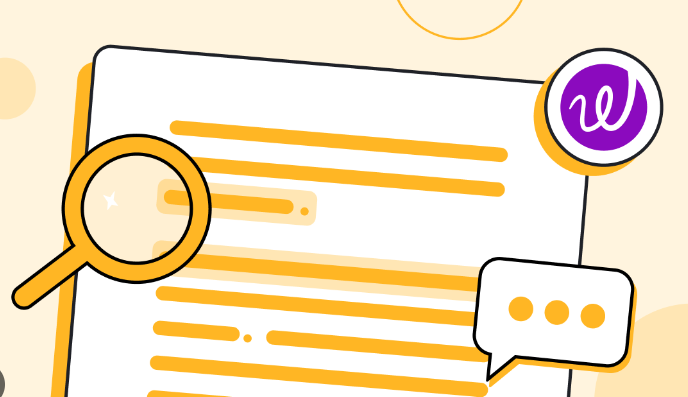 Whether it's catching grammar mistakes or suggesting alternative ways to rewrite a sentence, Wordtune helps you achieve the perfect balance between style and substance.
The tool also provides rephrasing options for clarity and conciseness, which is particularly useful for non-native English speakers looking to write in a more formal tone.
With many tools available today, Wordtune stands out with its deep understanding of sentence structure and language models, ensuring that each suggestion leads to better sentences.
The free version of the tool includes grammar corrections as well as a plagiarism checker – making this a must-have writing tool for anyone looking to save time while improving their writing experience!
RECOMMENDED: Go here to see my no.1 recommendation for making money online
How To Use Wordtune Effectively
To use Wordtune effectively, start by integrating it with your preferred platforms and devices. Then, simply highlight the sentence or phrase you want to improve and let Wordtune suggest alternative ways to write it.
Follow the step-by-step guide on the website for more detail, and don't forget to check out best practices and tips for optimizing your writing with Wordtune.
Trust us, using this AI-powered writing companion will save you time and help you deliver a clearer message that resonates with your audience. Read on for more features!
Integrate Wordtune with other platforms
Wordtune features seamless integrations with different platforms and devices, making it a versatile tool that can be used across various mediums.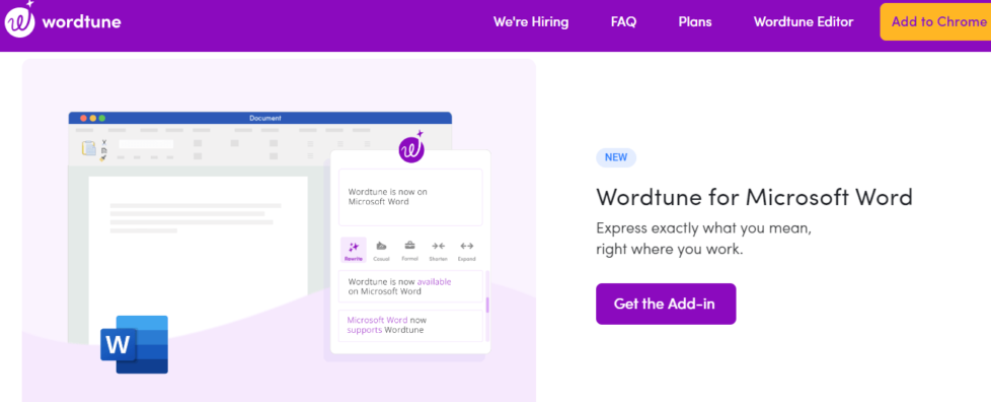 There's the Wordtune chrome extension, which allows users to easily access its features while browsing the web. It also has add-ons for Microsoft Word and Google Docs, enabling writers to use it directly on their preferred word processors.
Additionally, Wordtune has a web version (Wordtune editor) that can be accessed from any device with an internet connection. Users can also download its desktop app for both Windows and Mac operating systems for an even smoother writing experience.
With these integrations, Wordtune ensures that you have access to its powerful tools wherever you go and on whichever platform or device you prefer to write on.
Wordtune step by step guide
Using Wordtune starts with signing up for a free account or upgrading to one of the paid plans available on the Wordtune website.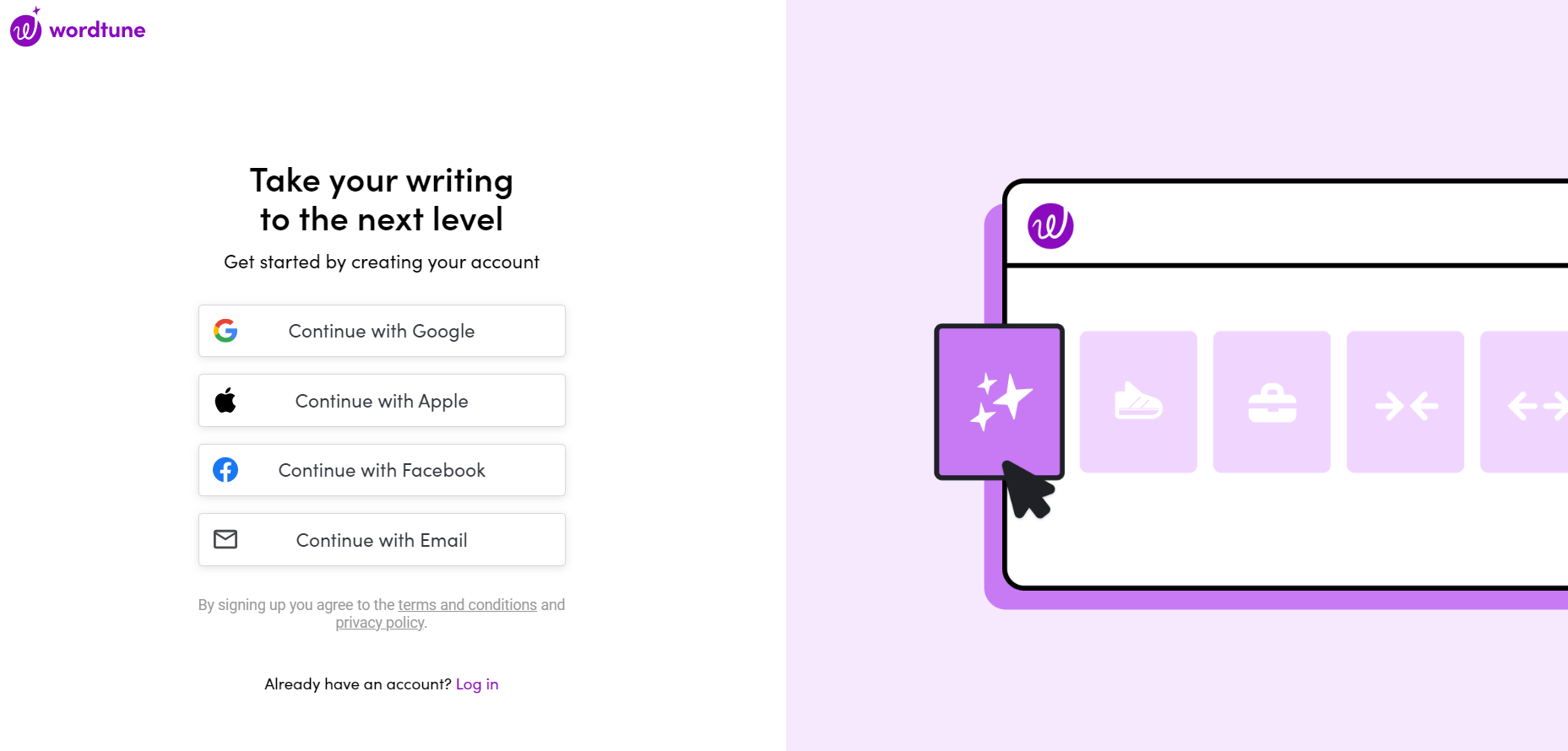 Once you have an account, you can integrate Wordtune with different platforms and devices. To use Wordtune effectively, simply highlight the phrase, sentence or paragraph that needs improvement, and click on it to see AI-powered suggestions pop out.
The suggestions provided by Wordtune are specifically tailored towards improving grammar and writing style. The tool offers rewrite suggestions ensuring your message is clearer while maintaining a formal or casual tone in line with your intended audience.
It also analyzes context using language models which provides deep understanding hence providing original sentences that fit well within your text rather than just any other word choice.
Best Practices And Tips For Optimizing Writing With Wordtune
To make the most out of Wordtune's AI-powered writing tool, there are a few best practices and tips that you can apply.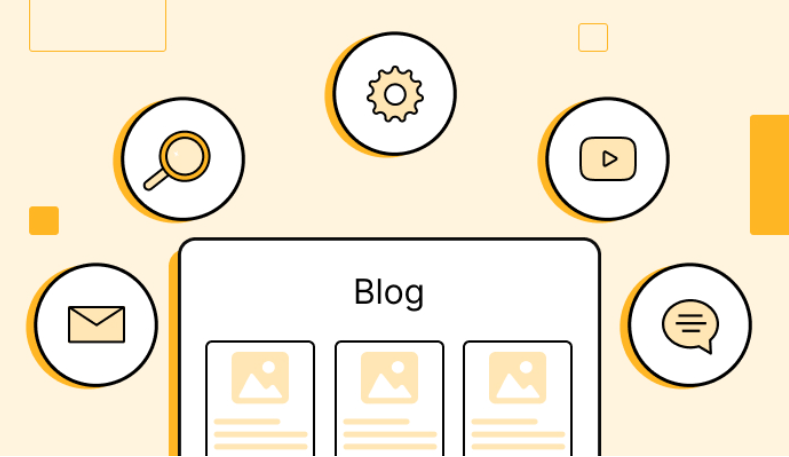 One important tip is to start by identifying your target audience and adjusting the tone of your writing accordingly. With Wordtune, you can easily switch between formal and casual tones depending on the context of your content.
Another best practice is to use the "rewrite" feature for more concise and clearer sentences. This feature suggests alternative ways to write a sentence while still maintaining its original meaning.
Additionally, utilizing Wordtune's grammar checker will ensure that your text is error-free and easy to read.
Lastly, take advantage of Wordtune's personalized feedback to improve your overall writing quality. The software provides suggestions based on deep understanding language models for better word choice or phrasing specific to the message you want to convey.
By applying these tips, you'll be able to optimize your writing experience with Wordtune while producing high-quality content in less time than it would take otherwise!
RECOMMENDED: Go here to see my no.1 recommendation for making money online
Wordtune Reviews
Wordtune has received positive reviews from actual users and offers various pricing plans with different features.
It's worth comparing with other writing tools and exploring its potential future implications for AI-driven content creation.
Customer Reviews
Many users have praised Wordtune for its AI-powered writing capabilities, which provide suggestions for better word choice and phrasing.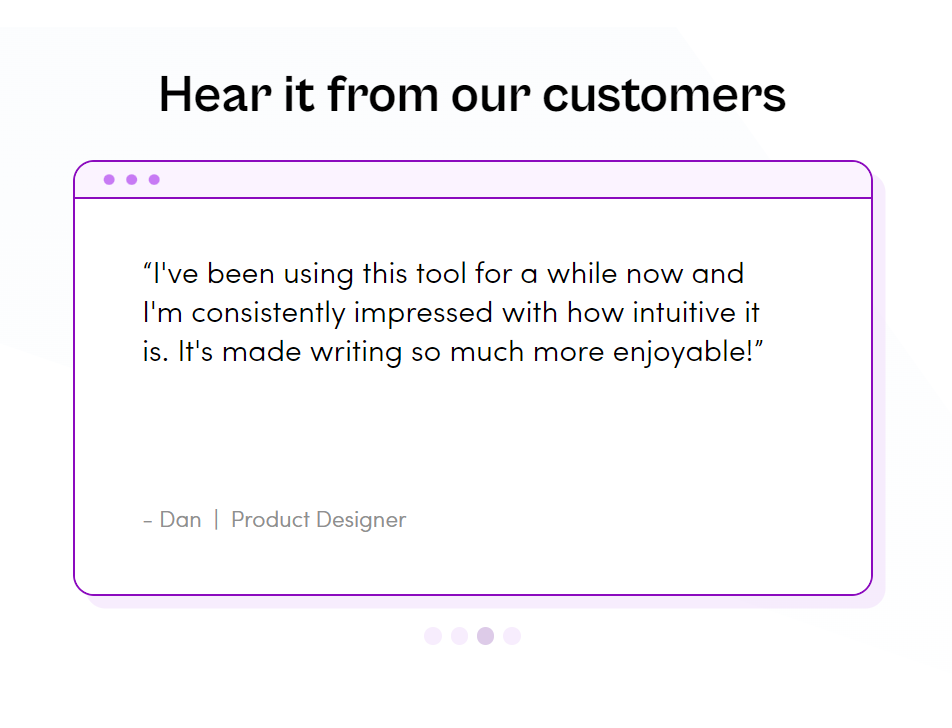 Compared to other writing tools, Wordtune's personalized feedback allows writers to improve the overall quality of their content.
It also offers a time-saving solution with its rephrasing options that ensure clarity and conciseness in every sentence.
Moreover, some reviews commend Wordtune's free extension integration with different platforms and devices.
While there are other wordtune alternatives available in the market today with similar features like Grammarly or ProWritingAid a style editor, many users find Wordtune more helpful due to its deep understanding of language models and ability to rewrite entire sentences effectively while keeping the original message intact.
RECOMMENDED: Go here to see my no.1 recommendation for making money online
Wordtune Pricing
Wordtune offers both a free and premium version of its AI-powered writing tool.
The free plan includes basic features such as grammar corrections, sentence rewrites, and plagiarism checks.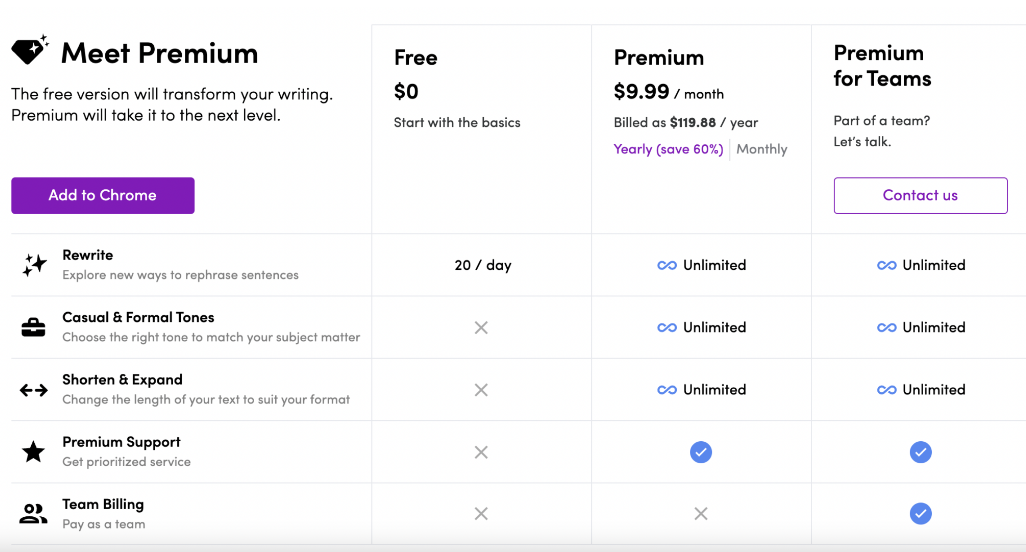 However, for those looking for more advanced options like style editing or citation generation, the premium plan may be necessary at about $10 per month.
The premium version of Wordtune is available through either a monthly or yearly subscription.
Overall, Wordtune's pricing plans provide flexibility for writers of all levels looking to save time while improving their writing experience.
In comparison to other writing tools on the market, Wordtune's pricing plans offer competitive options with strong features that support clearer messages within formal tones.
Whether you are a native English speaker or not, Wordtune provides helpful tools for anyone seeking to improve their sentences' structure and choice of words.
Wordtune Future
The future of content creation and communication is already being shaped by AI-driven writing technology, like Wordtune.
As the capabilities of language models continue to grow and improve, we can expect more sophisticated suggestions for clearer messaging and communication. This could lead to increased efficiency in business communications, as well as greater clarity in academic or professional writing.
Furthermore, with the increasing globalization of our world, it's likely that AI-powered tools will become even more important for non-native English speakers who want to communicate effectively.
The potential impact is enormous: imagine a tool that understands your intent perfectly and helps you convey your message clearly every time you write something new!
RECOMMENDED: Go here to see my no.1 recommendation for making money online
Pros of Wordtune
Free plan available
Easy to use
Helps you make your message clearer
The AI rewriting editor is great
Desktop editor or browser extension
Cons of Wordtune
Mobile not available
Offline use not available
Conclusion
Wordtune is a must-have tool for anyone who wants to improve their writing skills. Its AI-powered suggestions, personalized feedback, and time-saving capabilities make it stand out from other writing tools in the market.
Whether you're a non-native English speaker, facing writer's block or simply looking for alternative ways to express your thoughts, Wordtune can help you create clearer messages with better sentences.
With its free version available as an online editor, browser extension or Microsoft Word add-on, there's no excuse not to try it out. And if you're impressed by what it can do for your writing experience, upgrading to the premium version offers even more features such as style editing and plagiarism checking.
Reviews from actual users have been overwhelmingly positive and compare favorably with other AI writing tools available.
So why waste more time struggling with grammar and spelling when a tool like Wordtune exists to help? Give it a shot today!
Before you leave
If you're tired of scams and want a real solution for making money online check out my no.1 recommendation.
It's helped me earn over $300,000 in the last 12 months alone:
Go here to see my no.1 recommendation for making money online
(This is a 100% free training)