Looking for a Beautycounter review?
Looking into the direct sales industry, there are various multi level marketing companies that offer the opportunity for people to 'easily' make money online. Most times, this is not the case.
One of these mlm companies is Beautycounter mlm, a make-up and skincare company.
In this review, we will look at Beautycounter, what exactly it is about, frequently asked questions about the company and whether or not it is worth joining.
Before I start…
If you're tired of scams and want a real solution for making money online check out my no.1 recommendation.
It's helped me earn over $300,000 in the last 12 months alone:
Go here to see my no.1 recommendation for making money online
(This is a 100% free training)
Beautycounter MLM Review
RECOMMENDED: Go here to see my no.1 recommendation for making money online
What is Beautycounter mlm?
Beautycounter is a multi level marketing company that manufactures and distributes cosmetics and skin care products. It was founded in 2013 and is based in California, US.
It is a bit like Farmasi Makeup and Monat, which are also MLMs that focus on such products.
Beautycounter focuses on 'clean beauty' i.e. products that have no harmful ingredients and those that do not cause harm to the environment.
They have a long list, called the 'Never List', of ingredients that they swear never to use in their products due to the alleged harm that they can cause. The list contains over 1500 ingredients that are harmful to the body but are commonly found in cosmetics and skin care products, which is more than the European Union's 1400.
It has been a Certified B Corporation since it began, which means that it meets the 'highest standards of verified social and environmental performance, public transparency and legal accountability to balance profit and purpose.'
RECOMMENDED: Go here to see my no.1 recommendation for making money online
Who founded Beautycounter?
Beautycounter was founded by Gregg Renfrew in 2013. It's parent company is Counter Brands, LLC.
It all began in 2006 when Gregg watched 'An Inconvenient Truth', a documentary about global warming and its effects. The film motivated her to start a business that provided cleaner, less environmentally damaging products to the market.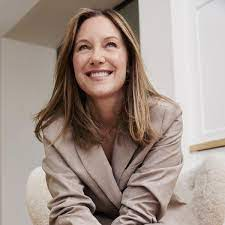 Renfrew had previously worked with merchandising executives such as Martha Stewart and Susie Hilfiger before founding the company in 2011. She later launched Beautycounter in 2013 and began her mission to bring people safer make-up and skin care products.
Beautycounter released nine products in March 2013, including facial cleansers, eye creams, and shampoo. The company became a direct sales brand, selling through its website, independent consultants, and retailers.
Beautycounter became a founding member of the nonprofit Environmental Working Group's verification program, which aims to make it easier for consumers to identify consumer goods that do not contain toxic ingredients.
It then became one of Allure magazine's Best of Beauty award recipients for their lip sheer in twig in 2014 and dew skin tinted moisturizer in 2015. In 2016, Beautycounter launched its first mascara line. Later that year, Beautycounter's Lengthening Mascara was one of Allure's Best of Beauty products in the natural category.
In June 2016, Beautycounter acquired the worldwide assets of Nude Skincare, Inc. and Nude Brands, Ltd. In 2018, the company opened its first physical store in Manhattan. A second store was opened in 2019 in Denver, Colorado.
In March, Beautycounter was named to Fast Company's Most Innovative Companies list, for its efforts to promote nontoxic ingredients in beauty products. In June, the company was also named to CNBC's 2020 Disruptor 50 list, as a next generation billion dollar business. In December, it opened a hybrid retail store and livestream content studio in Los Angeles.
Beauty Counter Headquarters are now located at 1733 Ocean Avenue, Suite 400, Santa Monica, CA 90401, USA.
RECOMMENDED: Go here to see my no.1 recommendation for making money online
Beautycounter products
Beautycounter distributes and manufactures 'clean beauty' make up and skin care products. This means that their products do not contain ingredients that are harmful to the environment or that cause harm to the skin.
Their products are divided into three categories:
Skin care- These include moisturizers, serums, treatments & masks, cleansers, sunscreen, essence, toner & mists, eye & lip care, face oils, sun protection and men's skincare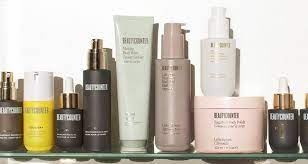 Make up- They comprise of foundation, concealer, eyeliner, mascara, lipsticks, make up sets, make up brushes and cleansers.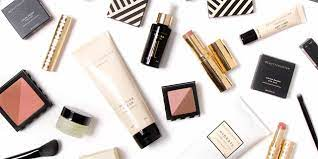 Bath and Body- Some of them include moisturizer, Body wash, Body scrubs. Hair care, Hand lotions, baby & kids and men's care.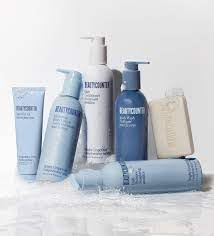 Some of their most popular products are:
Beautycounter Counter+ All Bright C Serum
This is a topical serum that the brand claims has anti-aging effects. Furthermore, this product can reduce the appearance of dark spots and brighten skin.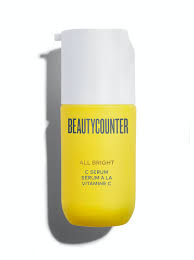 The serum contains 10% of Vitamin C that is believed to have skin-lightening and anti-aging properties.
It also contains sodium hyaluronate, which is the sodium salt of hyaluronic acid, which is believed to objectively improve skin quality. Clinical trials have proved that the compound improved skin hydration, skin firmness and skin elasticity, and also decreased the appearance of lines and wrinkles around the eyes.
To add to that, the serum contains turmeric root extract which reduces the visible signs of skin damage because of its anti-inflammatory and antioxidant properties
RECOMMENDED: Go here to see my no.1 recommendation for making money online
Beautycounter Countertime Tripeptide Radiance Serum
This is another anti-aging serum that is claimed to increase skin firmness and elasticity while reducing the appearance of fine lines and wrinkles.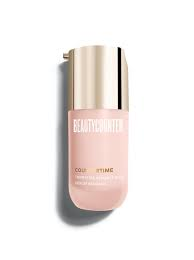 One of its main ingredients, bakuchiol, has been seen to improve the appearance of photoaging (aged skin due to sun exposure). It has also been found to increase skin moisture by 16%.
The serum gets its name from another of its main ingredients, N-Prolyl Palmitoyl Tripeptide-56 Acetate. That has been found to upgrade longevity genes thus improving skin quality.
Countersun Daily Sheer Defense for Face
This is a beautycounter sunscreen that has an SPF value of 25. It is a physical rather than a chemical sunscreen, which is beneficial to the health of users since many ingredients in chemical sunscreens are harmful to the skin.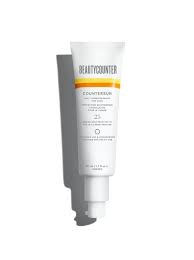 The active ingredient in Countersun Daily Sheer Defense is zinc oxide, which is effective at blocking UV rays and is not absorbed into skin layers.
It works hand in hand with Vitamin E (tocopherol) that is known for its photoprotective effects.
RECOMMENDED: Go here to see my no.1 recommendation for making money online
How does Beautycounter mlm work?
Since Beautycounter is a multi level marketing company, they use network marketing and direct sales to market and sell their products.
The company employs the use of independent consultants who sell the products for commission. The consultants can also recruit others to become Beautycounter consultants and earn a small commission from the sales their recruits make
Customers can browse a consultant's inventory and shop directly from his or her website. The consultants can also use the website to keep track of their sales, allowing them to run their entire business online.
Products are marketed in a variety of ways, including online pop-ups and livestreams. Beautycounter also advertises that customers can contact their consultants at any time with questions about their products or beauty issues in general.
How to become a Beautycounter consultant
Most people are introduced to Beautycounter by a partner who later becomes their sponsor.
Another way to become a beautycounter consutant is by visiting the Beautycounter join page and signing up. Once you sign up to become a partner, you will be assigned a sponsor to guide you.
You will then be asked to purchase one of the beautycounter starter kits. With that done, you'll receive training after which you can start selling products and recruiting people to earn commissions and bonuses.
RECOMMENDED: Go here to see my no.1 recommendation for making money online
How much does it cost to join Beautycounter mlm?
Once you have joined Beautycounter as a consultant, you are required to purchase two kits:
Digital enrollment kit
This kit includes materials and products as well as access to a technology platform for consultants.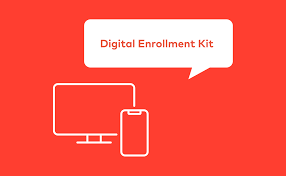 You could choose to purchase just the digital kit that costs $50 and includes a public-facing Personalized Website for accepting orders and enrollments, a full-featured mobile app, and Behind the Counter functionality which allows you to manage your retail sales and team members. It also has beautycounter product training and education.
The other option is to get the Enrollment kit that costs $98 and includes the Digital kit, two products, printed marketing materials and a Beautycounter tote bag and pouch.
Starter kit
This is a starter set of Beautycounter skin care products and there are five different kits to choose from:
Deluxe Skin Care – $730
Flawless In Five – $135
Counter+ Booster – $158
Skin Care Best Sellers – $545
Skin Care Basics – $290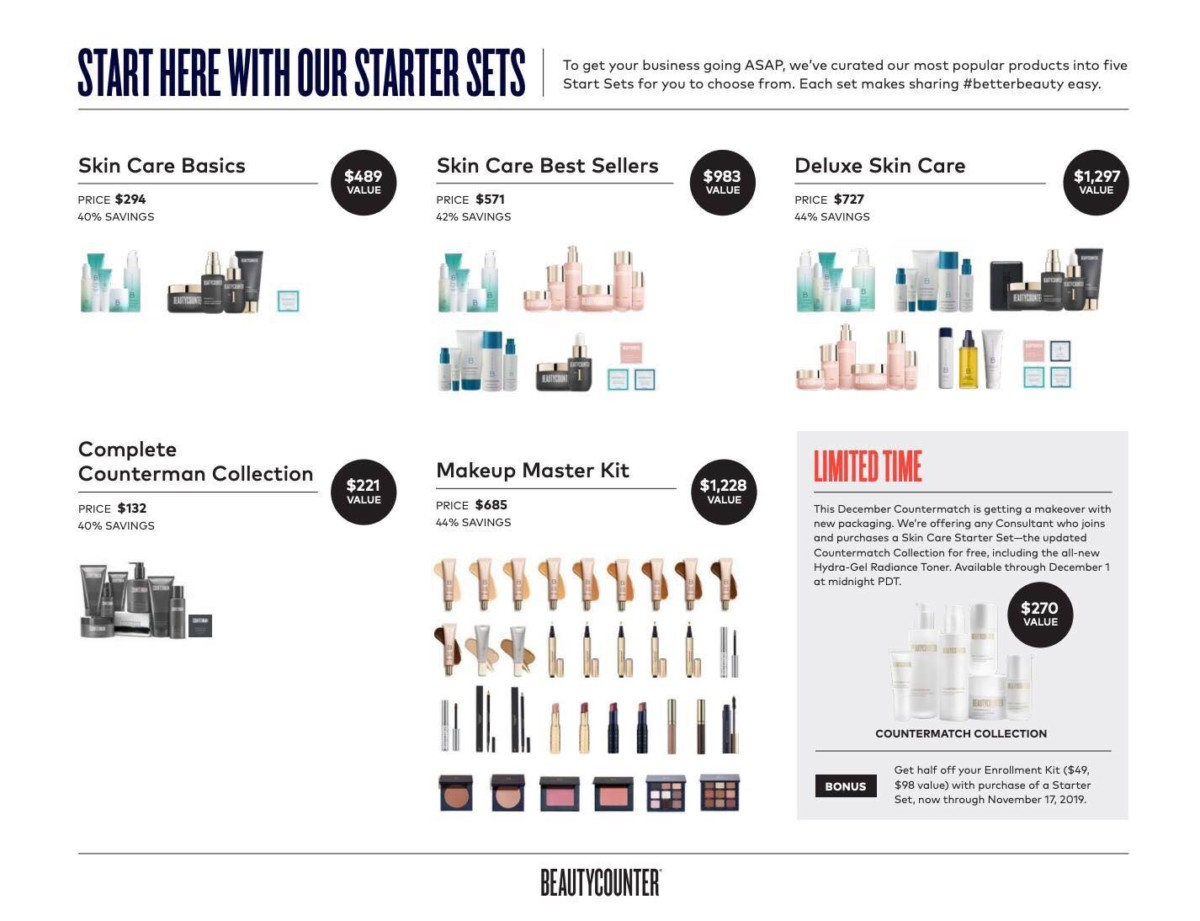 You can decide to get just one kit or more if you want to increase your chances of selling the product.
There are various other expenses that you will incur as an average beautycounter consultant while marketing the product such as:
Products used for samples/demos/ giveaways and promotions
Expenses incurred through hosting 'socials' including products, food and drink, gas etc.
Social media promotions
Cost of attending meet-ups and conferences
Phone, WiFi and electricity bills
Costs of running a blog or other promotional website
Furthermore, to maintain your rank in Beautycounter mlm you will have to pay an annual fee of $50.
You will also have to accumulate $1200 in sales every 6 months. Consultants who do not meet the consultant activity requirement will receive a one-year membership to the Band of Beauty program at no cost.
Band of Beauty membership is a program that rewards loyal customers. For the amount of $29 a year, you get benefits such as free shipping on orders of $100 or more.
RECOMMENDED: Go here to see my no.1 recommendation for making money online
How to make money with Beautycounter mlm
The Beautycounter compensation plan is very comprehensive compared to that of most other mlm companies.
As a Beautycounter consultant, you earn commissions from sales made. That aside, there are 4 main ways to earn money:
Retail commissions
Retail commissions are when you earn a 25% commission on every product sale you make. These can be sales to the public, sales to members of your team or even your very own purchases.
Personal sales bonus
Once you sell more than 750 USD worth of products in a month, you make 30-35% commission from your sales rather than the 25%.
Override commissions
These are the commissions generated from your team or the people you have recruited. Whether your team are buying products for themselves or selling them to other people, you will receive a commission.
Going further up the ranks also increases bonuses that you might receive. The offered ranks at Beautycounter from bottom to top are:
Consultant
Senior Consultant
Manage
Senior Manager
Director
Senior Director
Executive Director
Managing Director
The bigger your team, the more commissions you stand to make. This commission ranges from 5-9%.
Frontline business builder Bonus
If somebody in your downline progresses to a higher rank in the company, you will receive a commission ranging from $25- $100
RECOMMENDED: Go here to see my no.1 recommendation for making money online
How much money can you make as Beautycounter consultant?
Unlike many mlm companies, Beautycounter has an income disclosure statement which makes it easier to determine whether you are making or losing money by joining Beautycounter.
The document shows how many people are registered as Beautycounter consultants, how many of them are making money and how much they are making.
The numbers are not very appealing.
Beautycounter's income disclosure statement looks at 74,472 US Consultants. For those who had worked for one year, it reports that:
25% of Consultants earned nothing
35% of Consultants earned over $500
22% of Consultants earned over $1,000
1% of Consultants earned over $30,000
This is to show that out of 74,472 people, only 679 of them earned more than $30,000 in that one year.
There was also a separate statement for those who had only been working for a six month period. The statement showed that:
30% of new consultants earned nothing
50% of new consultants earned over $100
23% of new consultants earned over $500
12% of new consultants earned over $1,000
2% of new consultants earned over $3,700
The median total first-6-month income for new consultants was $103
Keep in mind that these figures do not represent profit, just the income. If you take away the initial investment used to buy the kits and the annual fee, you will discover that most of the consultants are making very little or earning no money.
Most tend to end up losing money on account of the other expenditures made while marketing the product.
There is also the $1200 that needs to be accounted for. The higher you're up the ranks, the more you have to invest financially to stay eligible to earn money.
RECOMMENDED: Go here to see my no.1 recommendation for making money online
Pros of Beautycounter mlm
High quality products
Beautycounter offers high quality 'clean beauty' products that are friendly to the skin and the environment. This fact makes it easier to sell the products as many people are enticed by the 'all-natural' and 'environment-friendly' aspect of the products.
Have a 30 day noney-back guarantee
All beautycounter products have a 30-day money back guarantee which makes it a bit easier to make sales it removes risks of not getting the value you pay for as a customer.
No inventory
You do not have to keep an inventory of your products as the inventory is available online for customers to view and you make your orders online before shipping them to customers.
When your clients shop directly with Beautycounter online or in their retail stores, a you may be eligible for sales credit as long as they specify you as their Consultant at the time of checkout.
RECOMMENDED: Go here to see my no.1 recommendation for making money online
Cons of Beautycounter mlm
Expensive products
The beautycounter products are very expensive compared to those offered at other beauty stores and this makes it difficult to make sales. This may lead to loss of money as you will be stuck with products you also spent too much to buy.
You lose more than you earn
From the income disclosure statement we see that most consultants end up spending more than they earn. The commissions do not pay that much and you might have to go out of your way to cater for the kits, annual fees and the $1200 requirement.
You can definitely not take the beautycounter business opportunity as a full time income job.
Emphasis on recruitment
Since as a consultant you barely make any money, the other viable option is recruiting more people in your downline so as to climb up the ranks. You only get to earn a decent amount of money once you do this.
Unfortunately, this makes it too similar to a pyramid scheme.
You have to pay to play
You will have to purchase a specific amount of products to stay eligible for getting commissions based on your downlines. The higher the rank, the more you have to purchase.
Lots of compeition
Beautycounter is not the only beauty brand around. This makes it increasingly difficult to find loyal customers as most people, especially women, do not like switching up where they get their cosmetics from.
RECOMMENDED: Go here to see my no.1 recommendation for making money online
Is Beautycounter mlm a pyramid scheme?
What is a pyramid scheme?
A pyramid scheme is a business model where they simply takes an initial investment from each member and promises to pay them for enrolling others into the scheme.
There is no real product to sell so basically, you will be buying 'an opportunity to get rich'. You are guaranteed a high rate of return and the main focus is on recruiting more participants.
However, as members of the scheme increase, recruiting quickly becomes impossible and so most members are unable to profit from the scheme or even make their initial investment back.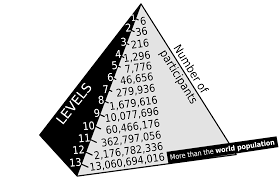 The people who benefit the most from a pyramid schemes are the ones at the top of it as they make passive income from all those who are recruited.
Meanwhile, those who are at the bottom of the pyramid scheme do not reap any benefits. Unfortunately, considering the shape of a pyramid, the vast majority are at the bottom of the scheme.
Due to their nature, pyramid schemes tend to fall apart very fast. They have been declared illegal as it is impossible for most of those who join it to make money.
The main difference between multi level marketing companies and pyramid schemes is that mlms have a real product to offer and members can make money just from selling these products.
In this way, mlm companies are legal.
Despite that fact, not all multi level marketing companies are legit since some of them are businesses that have been crafted to exploit loopholes in order to skirt around the law and function as pyramid schemes in disguise.
In order to distinguish between a pyramid scheme and an mlm, one must look at the following factors:
Is there a real product or service being offered?
Can one make any actual earnings from selling said product?
Is the sole focus recruiting more members?
Is beautycounter a pyramid scheme?
Beautycounter is a legitimate multi level marketing company that sells beauty products.
Even though the income is very low, consultants do make commissions from selling the beautycounter products.
RECOMMENDED: Go here to see my no.1 recommendation for making money online
Frequently asked questions(FAQs)
Is Beautycounter mlm legit?
Yes, Beautycounter mlm is a legitimate beauty brand. Though many have speculated it to be a pyramid scheme in disguise, I can assure you that it is not a scam.
It has even been certified as B cooperation showing that they are concerned about their social and enviromental impact and meets the 'highest standards of verified social and environmental performance, public transparency and legal accountability to balance profit and purpose.'
Are Beautycounter Products GMO-Free?
No. Beautycounter claims that though they are environmentally friendly, the products are not completely GMO free
They claim that in some cases, they are unable to obtain a certification, and in other cases, they may choose to use an ingredient that is not GMO-free.
Do beautycounter products contain petrochemical?
No. The company has claimed avoiding petrochemicals that have been associated with health problems, such as sodium laurate sulfate, polyethylene glycol, propylene glycol, petrolatum, toluene, MEA, DEA, or TEA.
However, there are some oil-derived ingredients that have been considered safer and the majority of plant-derived ingredients have been processed with oil-derived chemical ingredients in one or two of the processing stages, though none have been left in the final products.
RECOMMENDED: Go here to see my no.1 recommendation for making money online
Are the Beautycounter Products Preservative Free?
No. The beauty mlm company claims that they need to use preservatives for cosmetics containing water or aloe vera to prevent the product from becoming tainted.
Beautycounter assures its customers that they have tested a variety of preservatives that were not on the 'Never List' while developing their skincare products before settling on the ones that are used now.
They company claims to have chosen preservatives that are effective at low concentrations, and different preservatives have been used for different products based on their performance. For example, sodium may work well in one product but not in another, so they may substitute phenoxyethanol or potassium sorbate.
Are Beautycounter Products really Clean And Safe?
Though some may think so, their products are not all-natural.
Beautycounter products are more of environmentally friendly rather than chemical-free. They use a variety of synthetics in their products, but they only use those that have been shown to have little to no effect on the human body.
They most especially do not use any ingredients on the 'Never List'.
Since their main focus is on being environmentally friendly, their products might end up having more ingredients compared to the products of other beauty brands.
Dermatologists warn in a Reuters Health report that "clean" skincare products that are free of certain chemicals are not always safer than the other less friendly counterparts.
The authors of an editorial in JAMA Dermatology report that arbitrary descriptions of products as "clean" or "natural" are not regulated and many of these products contain high concentrations of ingredients that may cause irritation and allergies.
This is what Dr. Bruce Brod of the University of Pennsylvania in Philadelphia, who co-wrote the editorial, has to say
We wanted to shed light on the fact that the 'clean beauty' movement is more of a business model and marketing tool that plays on the trend of people wanting to use natural rather than synthetic products right now.

Instead, we need to take a more balanced approach when choosing which products to use on our skin."
RECOMMENDED: Go here to see my no.1 recommendation for making money online
Beautycounter mlm Verdict
If you are looking for a business opportunity to give you a full time income, then I would not recommend joining Beautycounter mlm.
Joining this company's business opportunity is a financial risk as you will have to to order $1200 worth of products every 6 months just to stay eligible for commissions.
The expensive products also make it very hard to sell products to customers and coupling all this together with all the expenses you will incur joining and marketing the products of this beauty brand, you will definitely end up losing more than you earn.
This is unfortunately the case with most MLMs.
Before you leave
If you're tired of scams and want a real solution for making money online check out my no.1 recommendation.
It's helped me earn over $300,000 in the last 12 months alone:
Go here to see my no.1 recommendation for making money online
(This is a 100% free training)