In today's fast-paced digital world, starting a dropshipping side hustle can be an exciting and profitable way to diversify your income streams.
With minimal start-up costs, no need for inventory management, and the ability to run your business from anywhere in the world, it's no wonder many aspiring entrepreneurs are turning to this business model as their ticket to financial freedom.
In this piece, we will focus on how you can run a dropshipping business part-time without quitting your job just dedicating 10-15 hours a week and potentially making $2,000. Keep reading to learn more.
Before I start…
If you're tired of scams and want a real solution for making money online check out my no.1 recommendation.
It's helped me earn over $300,000 in the last 12 months alone:
Go here to see my no.1 recommendation for making money online
(This is a 100% free training)
RECOMMENDED: Go here to see my no.1 recommendation for making money online
What Is Dropshipping?
Dropshipping is an e-commerce business model where online retailers sell products without owning or managing inventory, because the supplier fulfills customer orders directly (we did a comprehensive guide on starting a dropshipping business that has all the details you need to start such a business).
As an online store owner, or dropshipper, you do not keep inventory of the products you sell. Instead, when a customer places an order through your website or platform, you forward the order details to a supplier or wholesaler who then ships the product directly to the end consumer.
For instance, consider Sam who decides to start an online store selling specialty tea blends. Rather than purchasing and storing bulk quantities of tea upfront, Sam partners with various tea wholesalers and includes their products on his e-commerce site.
When customers purchase from Sam's site, he simply coordinates with those wholesalers to have their orders shipped straight to them – all without ever needing warehouses or managing inventories himself.
Evidently, this efficient system allows you to focus on marketing and building your brand without worrying about inventory management or fulfillment logistics.
For example, imagine running a store specializing in eco-friendly kitchenware – as consistent demand grows for sustainable products, you can easily add new items from various suppliers to meet customer needs without having to invest in physical stock or warehousing space.

This is what also makes dropshipping the dream business model for a side hustle. The fact that you don't have to manage inventory and fulfilling the orders yourself means that you can run your own business without having to quit your job.
RECOMMENDED: Go here to see my no.1 recommendation for making money online
How to Run a Dropshipping Side Hustle Part-Time
You can start a successful dropshipping business as a side hustle without quitting your day job.
Drop shipping enables you to run a business part time and by some estimates, you only need 10 to 15 hours per week to make up to $2,000 per month.
Obviously, the more money and time you invest in your business, the higher your potential revenue.
Having said that, here are a few tips on running a dropshipping business part-time:
Work Efficiently
They say that you should always strive to work smarter not harder and that applies to running your own brand just as much as it does to your life.
To work efficiently, you should treat your e-commerce venture like a serious business. By that, I mean you should create a business plan, set goals, and constantly monitor your progress.
Why? According to the Harvard Business Review, having a business plan and sticking to it increases your likelihood of success in all forms of business.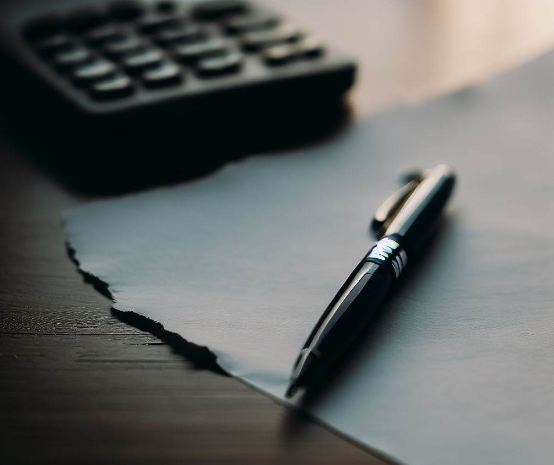 Your business plan sets the foundation for how you'll run your business. It outlines how you will find suppliers, how you'll promote your items, and how you'll price them.
Your business plan lays out your long term goals and how you're going to get there.
This is important because you don't have to guess what to do next. Therefore, you work more efficiently with the few hours you dedicate to your drop shipping business and it lets you work part-time. And as I said, you can pull this off with dropshipping because it is the least hands-on form of e-commerce.
Now, as cliché as it sounds, set long-term and short-term goals. These could cover one month, one year, or longer.
Defining the time duration and metrics you'll measure your goals by enables you to gauge progress.
For example, you want your side hustle to make money. Therefore, you can set a target (figure) and work toward that breaking down your plan, timeline and goals.
When it comes to short-term goals, break them down into smaller bits and assign timelines and your metrics for success. This process will only take you a couple of hours but is guaranteed to save you a lot of time down the line.
Finally, designate a specific time of day or day of the week to work on your dropshipping business tasks. You can use a calendar app, such as Google Calendar to block out the designated periods when you focus on your drop shipping business and avoid distractions like your phone, the TV, and other things that compete for your attention.
On a lower level, you can implement the Pomodoro Technique to focus on the task at hand.
RECOMMENDED: Go here to see my no.1 recommendation for making money online
Outsource
If you are running a dropshipping business part-time, you may have to outsource some of the tasks. Stretching yourself too thin can leave you overworked, so if you can't do something well with the little time you have, consider outsourcing.
For example, you can hire a virtual assistant to take care of some responsibilities. A nice place to find them is on Upwork.
Besides outsourcing just to save time, you can outsource if you are not good at something.
For example, if you are not a great copywriter, don't know how to take quality photographs, or have limited experience handling social media marketing, find someone who can.
A professional may be more costly than just doing it yourself, but the return on investment may be worth it because when you have high quality copy, images, social media content, you can get more traffic and sell more products.
Automate where possible
Your business will be live at all times. Even when you are asleep or working at your day job, it will be live and if you don't find a way to handle your customers' concerns in your absence, you will lose them and get bad reviews.
That's where automation comes in because there are tools that you can use to run your business when you are not around.
You can invest money in tools that can work for you in the background to sell, provide customer support, and monitor shoppers while you are away.
Automation in dropshipping handles things like marketing and sales whereby it schedules social media posts, sends emails, and even responds to common frequently asked questions.
For example, an email management tool can send out email blasts to large groups of people at one time, while sharing specific messages depending on your user and what actions they perform. It can automatically send a welcome email when you gain a new lead and continue with the interaction based on how the customer reacts or responds. Your mailing software can send out reminders of an abandoned shopping cart.
In social media marketing, you can invest extra money in a tool that posts for you automatically. All you have to do is schedule what it posts in advance, allowing you to customize your message. Most of them have a calendar view that lets you manage what you'll post, what time it will post, and the platforms you will post on. Two good examples of such a tool are Sprout Social or Buffer.
The only danger with using an automation tool to post on social media is coming across as too robotic because your followers will notice, and they won't engage. If you use bots to like, comment, and follow people, you will end up with low-quality interactions or, worse, violate the terms of use of the social media platform, and that could get your account banned.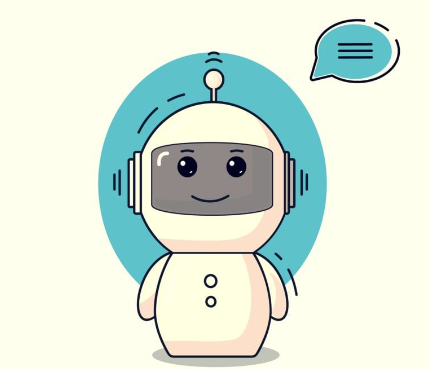 To handle customer queries on your website, you can implement a chatbot. If a customer has a quick question regarding something they want to buy from you but you are unavailable because you are at your day job, they will move on to a competitor. You can have a chatbot solve this problem for you.
A chatbot answers basic questions, provides feedback, and handle common requests while you're away.
Encourage Your Shoppers To Share Your Business
You can spend less time on marketing your dropshipping business if you get your shoppers to spread the word themselves.
For example, if you are on social media, rather than create posts from scratch all the time, you can curate content from your shoppers and share them with your handle.
You can also request your customers to show off your products or items through a hashtag, a move that gets you more impressions without needing to dedicating more time to posting content.
You can also hire an influencer with a large following to talk about your products on social media or their website. This move requires you to invest a lot more money but it gets you more eyeballs.
Affiliate programs are also great for a small dropshipping business because you only need to pay for each item an affiliate sells.
RECOMMENDED: Go here to see my no.1 recommendation for making money online
Why Dropshipping is a Good Side Hustle Idea
There are a couple of benefits to getting into dropshipping as a side hustle. Here are a few we put together:
Dropshipping Has Relatively Minimal Start-up Costs and Low Overhead
You should not misinterpret this as dropshipping being a cheap business to get into because you still have to come up with the capital to set up your store.
However, relative to other comparable online business models, it is among the cheapest ones.
Therefore, when I say that one of the biggest attractions to starting a dropshipping side hustle is the minimal start-up costs associated with it, that's what I mean.
Also, unlike traditional brick-and-mortar businesses, you don't need to invest in inventory, storage space, or expensive equipment.
This low-overhead approach allows you to test your ideas without taking on significant financial risk. For instance, if you decide to sell eco-friendly household items through your dropshipping store, there's no need for upfront capital to secure warehouse space or purchase bulk products – as soon as an order comes in from a customer, your supplier ships it directly to them.
No Inventory Management Required
A significant advantage of dropshipping as a side hustle is that you do not need to worry about managing inventory.
You see, unlike traditional retail business models, where you have to buy products in bulk and store them in your warehouse, with dropshipping, your supplier handles all aspects of inventory management.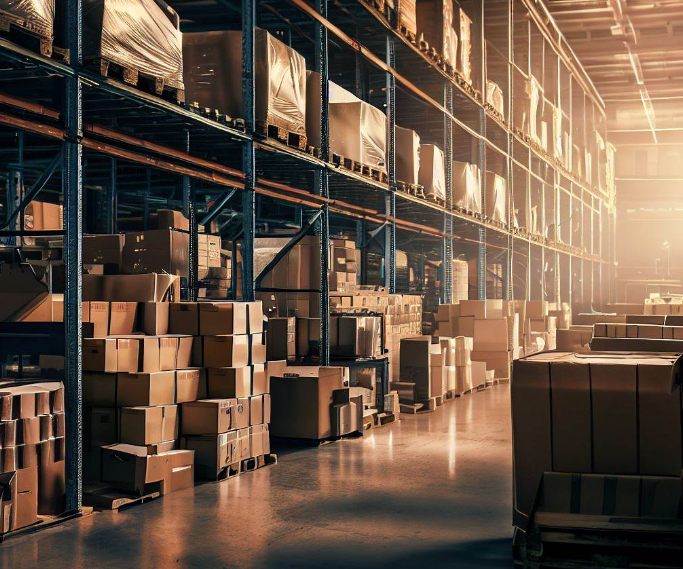 Without having to deal with the inventory management aspect, you can focus on growing your business and driving sales through marketing efforts like creating content for social media or running paid ads.
This also means that you have the flexibility to test out different product lines without committing significant resources beforehand since there's little risk involved in adding new items to your online storefront.
Dropshipping is Flexible And Scalable
Dropshipping as a side hustle is flexible and scalable, which means you can easily start small and gradually expand your business as you gain more experience and confidence.
Since you don't have physical inventory to manage, you don't have to worry about renting a warehouse or investing in expensive equipment.
And as your business grows, you can scale up by adding new products to your catalog or exploring new markets. For example, if you're currently selling t-shirts online, you can expand into other categories like hats or jackets relatively easily.
Similarly, if you're currently only targeting customers within the United States, there's nothing that should stop you from tapping into other international markets.
You Can Sell a Wide Range Of Products
Dropshipping gives you access to a wide range of products. There is a plethora of suppliers at your disposal thanks to platforms like AliExpress, which means there's no limit to what items you can offer on your online store.
You can sell anything from clothing and accessories to electronics and home goods, the possibilities are endless.
For example, if you notice that pet-related products are in high demand among consumers, you could start selling items such as dog beds, toys, or even customized collars through your dropshipping business.
If you are selling clothes and you find out that sustainable fashion is gaining popularity among eco-conscious shoppers, you can add environmentally-friendly apparel options like organic t-shirts or recycled denim jeans that appeal to this market segment.
You Earn Passive Income
Dropshipping as a side hustle is advantageous because you can earn passive income.
Unlike traditional businesses that require constant attention and management, with dropshipping, much of the work can be automated.
Once you have set up your online store and established reliable suppliers, you can sit back and watch sales roll in without having to worry about inventory management or order fulfillment.
For example, let's say you set up an online store selling custom-designed t-shirts using a print-on-demand service. Once you have uploaded your designs and promoted your products through social media channels, customers will begin placing orders automatically. The print-on-demand service will then fulfill those orders on your behalf and send them directly to customers – all without any intervention from you beyond occasional customer support inquiries.
You Don't Need To Invest A Lot of Time
This one ties in with the previous point about earning passive income because when you start dropshipping, you don't have to be on full-time.
You see, running a TRADITIONAL retail business is a full-time job where you need to manage inventory, pack and ship orders, and handle returns.
Meanwhile, with dropshipping all of these tasks are taken care of by your suppliers leaving you to focus on building and promoting your online store.
Therefore, you can easily run your dropshipping business in your spare time without having to sacrifice your day job or other commitments. When you start a dropshipping business, you won't have to worry about being tied down by the demands of a physical storefront or dealing with complicated logistics yourself.
RECOMMENDED: Go here to see my no.1 recommendation for making money online
Overcoming Common Challenges In Dropshipping
A dropshipping side hustle comes with a unique set of challenges you have to overcome to stay in business and potentially thrive.
Here are some of the common challenges you will encounter running a dropshipping business:
Shipping Delays And Errors
As with any business, shipping delays and errors can occur in dropshipping. To avoid this, find reliable and efficient suppliers that deliver products on time without sacrificing quality.
In case of inevitable delays or errors such as lost packages or incorrect product shipments, having a clear return policy and reliable customer service will enable you to maintain a positive reputation for your business.
Address customer complaints promptly and offer solutions such as refunds or replacements to build trust and loyalty with your customers.
Finding Reliable And Quality Suppliers
One of the biggest challenges in dropshipping is finding reliable and quality suppliers. With so many options available, it can be overwhelming to choose the right one for your business. You don't want your clients getting fake or defective items from an unscrupulous supplier.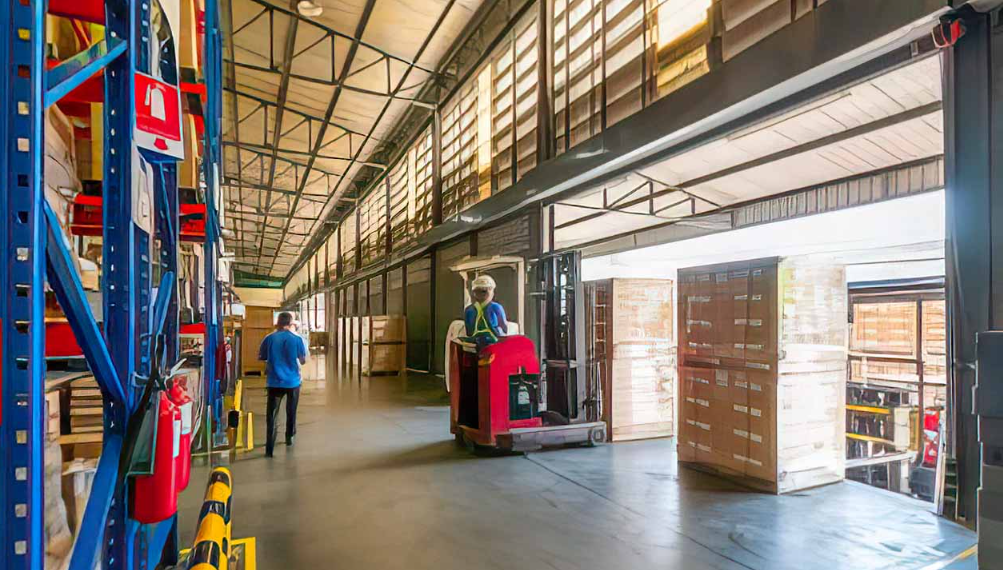 To start off, do thorough research and read reviews from other dropshippers who have had experience with different suppliers. Look for highly rated suppliers that offer competitive prices and fast shipping times.
Alternatively, you can work with private label manufacturers who create custom designs specific to your brand.
This will allow you to differentiate yourself from competitors and ensures that you have control over the entire backend process of creating and delivering products to customers.
Managing Customer Complaints And Returns
Customers are the lifeblood of your business, and in dropshipping, you need to keep them happy. When dealing with customer complaints and returns, communication is key.
Respond promptly and professionally to any concerns or issues raised by customers.
Have clear policies in place when dealing with returns or defective items and make sure these policies are communicated clearly on your website so that customers know what they can expect if they need a refund or exchange.
Be prepared for shipping delays as well; make sure you handle these situations carefully so as not to lose valuable customers.
RECOMMENDED: Go here to see my no.1 recommendation for making money online
Alternative Profitable Side Hustle Ideas For 2023
Aside from dropshipping, there are other profitable side hustle ideas worth considering. Here are a few worth looking into:
Freelancing
Freelancing is a popular side hustle for people with specific skills who want to make extra cash. It's an excellent way to earn money on your terms, doing work that you love. [
Freelancers can choose the type of projects they want to work on and set their own rates.
There are many freelancing options out there, including graphic design, writing, coding, social media management or virtual assistance services. Platforms like Upwork and Fiverr offer access to thousands of potential clients looking for high-quality talent across several industries.
Digital Product Creation And Sales
Digital product creation and sales can be a great way to generate an additional stream of income. With the growing demand for digital products, it's now easier than ever to create and sell your own ebooks, courses, printables, or software online.
To get started with digital product creation and sales, think about the skills or expertise you have that people are willing to pay for. Do you have experience in graphic design? You could create templates, graphics packs, or custom designs.
Are you an expert in a particular field? You could write an ebook or develop an online course around that topic. Once you've created your digital product(s), set up a storefront on platforms like Etsy or Shopify where customers can easily purchase and download them.
Renting Out Assets
Another great side hustle idea for 2023 is to rent out your assets. This can be anything from a spare room in your home to your car, bike or camera gear.
One popular platform for renting out assets is Airbnb, where you can list a spare room or even your entire home as accommodation for travelers. If you're into photography or videography, there are platforms like ShareGrid and KitSplit that allow you to rent out your camera gear to other creatives who need it for their projects.
And if you have a car that's not being used much, consider listing it on Turo where people can rent it by the hour or day.
Conclusion: Is Dropshipping The Right Side Hustle For You?
In conclusion, dropshipping can be an excellent side hustle for those looking to make money online with minimal investment and overhead.
With the right niche, products, platform, and marketing strategy in place, you can create a successful dropshipping business that provides passive income potential and flexibility.
However, it's important to understand the challenges associated with this business model and look into ways that you can handle them.
Before you leave
If you're tired of scams and want a real solution for making money online check out my no.1 recommendation.
It's helped me earn over $300,000 in the last 12 months alone:
Go here to see my no.1 recommendation for making money online
(This is a 100% free training)