AI tools are now used in more industries than ever before as machine learning technology advances. In particular, writing AI technologies are nearing the stage where they can produce quality articles that increase your ranking and save time while increasing productivity of the writer.
One of the new AI tools is Hyperwrite and it can generate blog posts, help in writing emails, summaries, or even rewrite chunks of text. In this Hyperwrite review, we will thoroughly examine what HyperWrite AI has to offer, including its features, advantages, free trials, pricing and whether it is the best AI writing tool for you.
Before I start…
If you're tired of scams and want a real solution for making money online, check out my no.1 recommendation.
This is the best business to start in 2023 and made me over 27k last month alone:
Go here to see my no.1 recommendation for making money online
RECOMMENDED: Go here to see my no.1 recommendation for making money online
What is Hyperwrite?
Hyperwrite is an AI-powered writing assistant that assists users to create high-quality content quickly and make the writing process easier.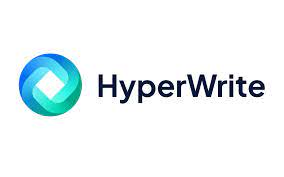 OthersideAI, a business dedicated to offering technology to improve communication, created the tool. They were able to achieve their goal with the Hyperwrite team, which offered resources for improving writing and fortifying style.

It was founded by Matt Shumer and Jason Kuperberg.
Hyperwrite has been designed to help beat writer's block by helping you generate original and engaging content. The tool could be used to help you find better ways to express ideas or to assist you finish sentences for you.
Sentence suggestions, paragraph construction, and word choice optimization for different tones and article structures are just a few of the choices available in the tool for generating content.
It does more than only serve as a grammar checker or aid in writing. Actually, it can automate a lot of copywriting duties, which will streamline your marketing workflows. It can function as a Chrome extension, making it simple and natural to integrate AI into daily tasks. This will make the onboarding process for any new writers effortless.
RECOMMENDED: Go here to see my no.1 recommendation for making money online
How does Hyperwrite work?
The most recent generation of AI technology, GPT-3, is used by Hyperwrite to offer comments and recommendations on your work.
The software evaluates your writing style and provides tailored criticism to help you become a better writer. Using huge databases chock full of trillions of examples of writing, this machine language generates a natural tone and word choice.
The application then compares the text that has been entered with its references in real-time. As you write, HyperWrite will then suggest these possibilities based on the information in the database, providing you options for how to phrase your sentences.
This database is also used by HyperWrite to generate content from inputs like a topic or article structure. A number of other features are also included in Hyperwrite to aid with your research, planning and editing.
Once you have already created an account to get started with Hyperwrite, you will be prompted to download the chrome extension. By generating material and receiving AI writing ideas while you write, the Chrome extension enables you to combat writer's block across the web. Google Docs, Gmail, Outlook, LinkedIn, Medium, Notion, Confluence and other services are compatible with the plugin.
Direct document creation is also possible through the Hyperwrite dashboard. You can instruct the AI in your new document what you want to write about, and it will provide some language to assist you start your work. We also found the document editor's other functions, such a plagiarism checker, to be helpful.
You also have a tab in your dashboard called "personal database" that you can use in conjunction with the Chrome extension to train the Hyperwrite AI to write more like you. As you work on external papers, the AI will automatically scan them and get to know your writing style.
RECOMMENDED: Go here to see my no.1 recommendation for making money online
What features does Hyperwrite have to offer?
Summarizer
The tool in question fulfills its intended purpose. The AI will provide an easy-to-read bulleted list of the main points after receiving a text document as input. You should experiment with various content kinds to determine which one the AI responds to the best in order to make the most of this feature.
However, there is a 3000 word character restriction, which is quite limiting but demonstrates that the technology is intended to aid in understanding shorter, more complicated bursts of information rather than lengthy texts.
Linked in post creater
This feature is excellent for fostering relationships and raising brand recognition. By offering a well-written piece with a brief summary, HyperWrite can completely eliminate the possibility of writer's block. If you want a longform result that might take a bit longer to generate, you can also adjust the options.
Blog intro generator
To create a blog intro, all you need to do is write the title and the target audience rather of requesting a description of a post. The hardest part of creating a blog post might frequently be starting it and gazing at a blank screen. Your creative ideas can get a jumpstart with HyperWrite.
Email responder
This is undoubtedly a highly appealing aspect of HyperWrite's AI. If you paste an email into the program and briefly describe how you want to answer, it is supposed to automatically construct a response. It offers a suitable subject line and organizes the response in a formal manner.
Flexible autowrite
This tool serves as a more versatile writing assistant. By giving the AI a clear instruction, you can ask it to write anything you want. Because it makes use of GPT-4 software, the outcomes are up-to-date and quite precise. The writing process for the marketing team can be streamlined by using this application. It can also serve as a fantastic idea generator to get brainstorming sessions going.
List brainstorming
Use HyperWrite to your advantage if you want to concentrate on coming up with ideas rather than writing assignments. With the list brainstorming tool, you may quickly generate a list of ideas that have real potential.
Explain like I'm 5
This AI writer is capable of taking any topic and producing clear definitions and summaries that are reportedly written with a 5-year-old's comprehension in mind.
RECOMMENDED: Go here to see my no.1 recommendation for making money online
How much does Hyperwrite cost?
Hyperwrite offers a free plan, a premium plan, and an ultra plan. The Premium tier is $14.99 per month and the Ultra tier is $54.99 per month.
The free plan entails:
5 AI generations per month; content creation for newsletters, emails, etc.
5 rewrites per month Including content from other websites using the plugin,
500 Type-Aheads every day(As you type, consider these recommendations for writing)
HyperChat which helps with ideas, writing, and research
The premium and ultra plans give you access to an unlimited number of sentence suggestions, rewrite options when analyzing your writing and paragraph generators. The difference between the two tiers is the level of access you have to HyperWrite's writing suggestions.
In comparison to the Premium tier, the Ultra tier grants writers greater access to HyperWrite's predictive features.
What are the alternatives to Hyperwrite?
Copy ai
CopyAI is a powerful AI writing assistant that specializes in digital copy and marketing.
The content database that underpins CopyAI focuses on persuasive sales copy and other forms of sales copy that have a history of having high click-through rates and high sales conversion.
The variable cost for CopyAI is based on the monthly word count. However, if you choose a yearly subscription, the cost is reduced by 25%.
Jasper
Jasper is yet another writing tool with AI support designed to assist authors in creating fresh content.
The Jasper web app contains more than 50 distinct copywriting tools to assist writers in producing quality material. But unlike HyperWrite, this program doesn't have a browser extension.
Jasper additionally assesses a variable monthly subscription price to clients based on how many words they want each month.
RECOMMENDED: Go here to see my no.1 recommendation for making money online
Benefits of Hyperwrite
Free trial available
Built in plagiarism checker
Chrome extension available
Over 50 templates available for different content use cases
Drawbacks of Hyperwrite
Limited feature access in the free plan
The only available language is English
Conclusion
I would recommend using Hyperwrite as it is an effective and reliable AI writing tool. It offers a wonderful free trial and affordable unlimited plans with no word restrictions!
Additionally, the tool excels at numerous tasks like rephrasing, auto-filling, producing summaries and even creating entire blog post sections from scratch.
I think that this AI tool will help you save time and effort. The tool is simple to use, but finding the ideal balance and use cases requires much experimenting.
Before you leave
If you're tired of scams and want a real solution for making money online, check out my no.1 recommendation.
This is the best business to start in 2023 and made me over 27k last month alone:
Go here to see my no.1 recommendation for making money online