Pewdiepie is a youtube superstar with more than a hundred million subscribers and is estimated to be worth over $56 million.
Pewdiepie's net worth is a combination of several income-generating avenues which we are going to discuss in depth.
Also, we shall find out how his journey to becoming one of the fast-rising social media stars began. In this article, we shall break down how much money Pewdiepie makes and spends, his life, his family, and his achievements to date.
Before I start…
If you're tired of scams and want a real solution for making money online check out my no.1 recommendation.
It's helped me earn over $300,000 in the last 12 months alone:
Go here to see my no.1 recommendation for making money online
(This is a 100% free training)
PewDiePie Net Worth
RECOMMENDED: Go here to see my no.1 recommendation for making money online
Who is Pewdiepie?
Pewdiepie was born and raised in Sweden, in a town called Gothenburg. His real name in full is Felix Arvid Ulf Kjellberg.
He was born on October 24, 1989, to a family of three. The family is made up of Mr. Ulf Christian Kjellberg and Mrs. Lotta Kristine and his elder sister Fanny. His parents are business executives who have excelled in their respective professions.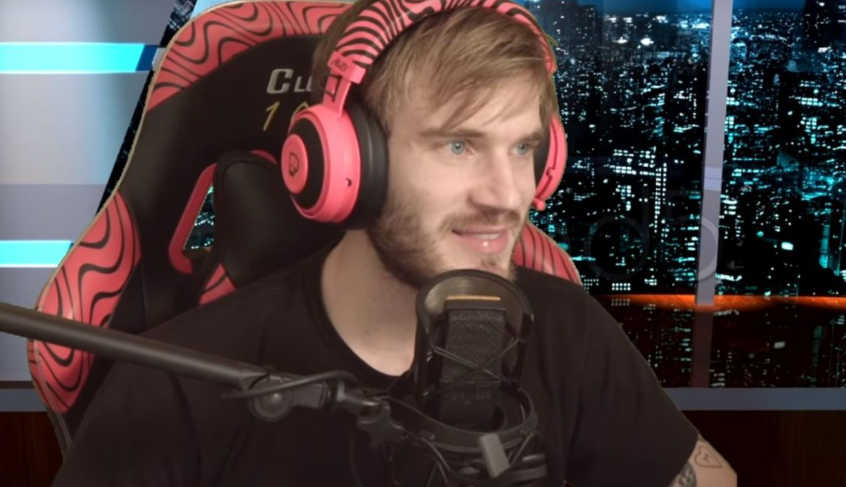 In his earlier childhood days, like most kids, Felix used to play video games in his bedroom. As a teenager, he also would skip school with friends and spend an entire day just playing video games with in internet cafes or at home.
He also took a liking to drawing the video game characters he loved such as Mario and Sonic the Hedgehog. Felix Kjellberg sold some of his artwork and eventually saved up enough money to buy himself a computer in his last high school year.
After high school, he joined the Chalmers University of Technology aspiring to do a degree in Industrial Economics And Technology management. The Swedish YouTuber suddenly quit school since he was unenthusiastic in pursuing the course.
He was recently quoted saying that the main reason for walking out on education was because he was disinterested in the subjects taught. To others, it probably seemed idiotic and shortsighted to leave school to focus on something only viewed as something done to "pass time".
Pewdiepie created his first YouTube channel in 2008 for fun but in 2011 he did the unthinkable! He quit school to do something he loved. He was also fascinated by the idea of manipulating his artwork through Photoshop which led him to earn an opportunity to work with a major-league advertising agency in Sweden but he did not get a permanent job.
In the early days of his YouTube career, he bought a hot dog stand and sold hot dogs on the streets to support his up-and-coming YouTube account. Felix's entrepreneurial skills drove him to also sell his artwork prints.
Although his parents were financially stable, they understandably declined to offer him any financial assistance after dropping out of school. This did not deter his ambition of pursuing his ambition of becoming a successful YouTuber.
The next year saw PewDiePie spend on a much better computer to create YouTube videos and this became a launch-pad for his career. Let's learn more about how the channel began:
Pewdiepie on YouTube
PewDiepie's YouTube career was set in motion back in December of 2006 when he created his first youtube channel with the username Pewdie. He then posted several gaming videos to that account which were mainly action and horror games.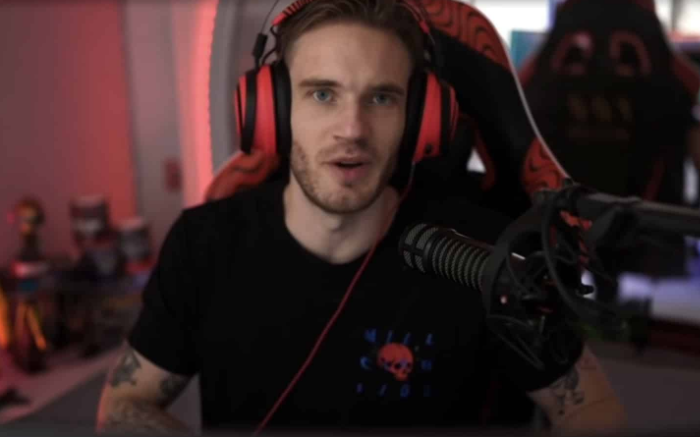 At this time, there were no notable names in that genre of videos so he quickly realized he can capitalize on that genre. The account slowly began to gain subscribers but soon the channel came to a catastrophic end after four years.
Felix had forgotten his account password which meant that he would automatically lose the subscribers he had racked up.
In 2010, Felix created another YouTube account and posted commentary videos of him playing video games like Minecraft and Call of Duty. He often did weekly Vlogs where he completed tasks suggested by his devoted subscribers.
By December 2011, his YouTube channel had amassed around 60,000 subscribers. In July 2012, the YouTube channel surpassed over 1 million subscribers which soon grew to over 2 million subscribers before December.
According to Felix, the origin story of this legendary name PewDiepie is simple. "Pew" is the sound made by a shooting gun and "Die" is a result of the shooting. The wordplay honestly makes a lot of sense since in the Gaming world shooting and death go hand in hand.
Soon, PewDiepie's channel reached over 10 million subscribers attracting the attention of major news outlets like The New York Times.
He was named the second most subscribed channel in August 2013 competing with heavyweights such as Smosh and Jenna Marbles. Since then, the channel has grown exponentially outperforming all other channels to become number one.
His partnership with Maker studios (a network that promotes channels and is owned by Disney Digital network) was also very fundamental in his astronomical rise to stardom.
PewDiePie is no longer the most subscribed YouTube channel as he was surpassed by MrBeast in November 2022.
RECOMMENDED: Go here to see my no.1 recommendation for making money online
PewDiepie's controversy
By 2017, PewDiepie had become the most subscribed channel on YouTube by a mile compared to other channels having over 100 million subscribers. However, PewDiepie was criticized for his anti-sematic comments and faced a lot of backlash from the media and his fans.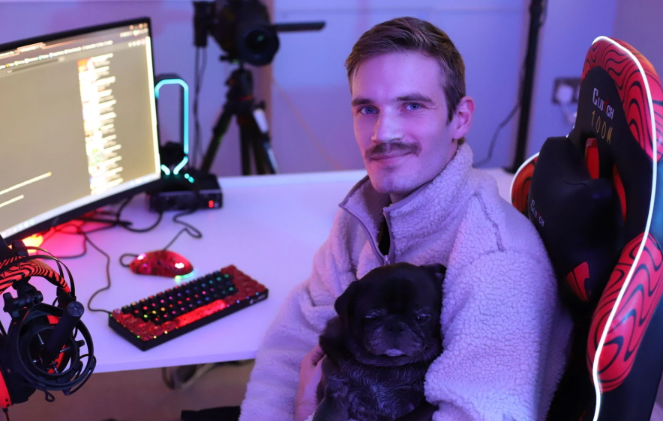 PewDiepie is estimated to have made over $15 million in 2016 which later dropped to 12 million the following year over the controversial videos he made that year. His revenue dropped after a public outcry from the public subsequently losing a sizable amount of business from his endorsement deals.
His YouTube account subscribers dropped by over 5 million subscribers and lost several sponsorship deals as a result of that controversy. For example, google dropped Felix in their upcoming advertisement campaign that year and Disney cut ties with him too for those comments.
This retaliation dented his net worth profoundly thus losing his status as the highest earning YouTuber.
He later apologized for making those remarks.
What is PewDiePie Net Worth?
PewDiePie's net worth in 2023 is estimated to be between $35 to $55 million.
PewDiepie's net worth is predominantly made up of his YouTube earnings just like other major creators like Ryan Kaji and Jefree Starr.
How much does Pewdiepie make?
PewDiepie claims that he earns money from doing what he loves most and does not put much emphasis on how much he makes. Although it's unclear how much money PewDiepie makes on average, it is reported that he is worth around $35-55 million.
Youtube ads revenue
I believed PewDiepie net worth is predominantly made up of his YouTube earnings. This YouTube revenue streams come mainly from YouTube ads. PewDiepie's YouTube video views currently stand at 28.9 billion views and is the second most-viewed channel on the platform only second to the T-series channel.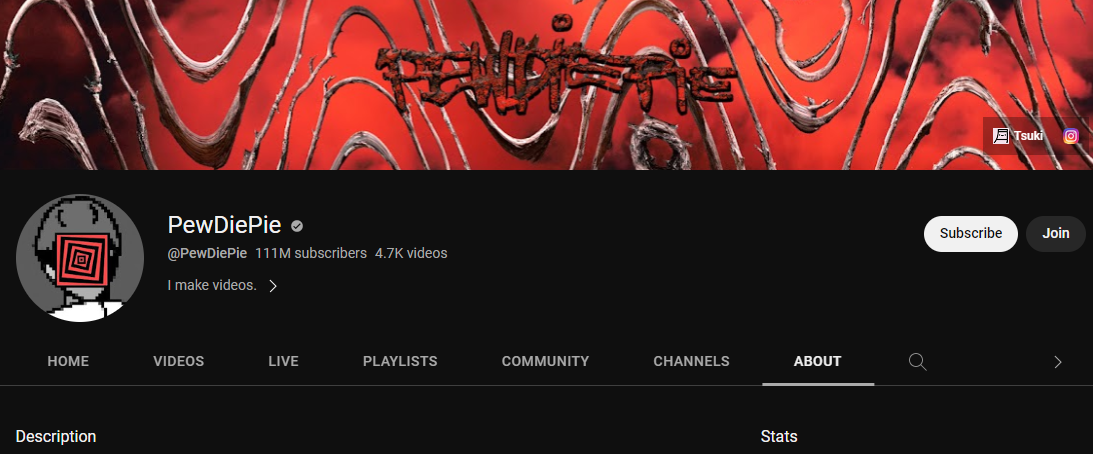 By monetizing videos on YouTube , PewDiepie can earn close to $160,000 from just one video in a month. His most viewed video titled " B***** Lasgna" has over 300 million views and is likely to be his top-earning video.
PewDiepie is estimated to earn approximately close to $500,000 from his channel monthly and this translates to close to $15 million annually.
According to the Wall Street Journal, in 2016, PewDiepie was the highest paid Youtuber making over $10 million that year from YouTube ad revenue.
RECOMMENDED: Go here to see my no.1 recommendation for making money online
Merchandise sales
On top of earnings from his YouTube account, PewDiepie also has several businesses and website set up which he uses to sell his own merch. Here is a list of products he has created over the years.
Games – PewDiepie collaborated with several software engineers to develop and release several mobile games for both android and IOs devices and video games which include; PewDiepie: Legend of Brofist, PewDiepie's Tube Simulator, PewDiepie's Pixellings, and PooDie among others.
PewDiepie book– In 2015, PewDiepie announced the release of his book titled "This Book Loves You ". The book is a visual demonstration of anti-proverbs which was well received thus becoming a best seller according to the New York Times. This book sold over 100,000 copies in the first two weeks according to Nielsen Bookscan.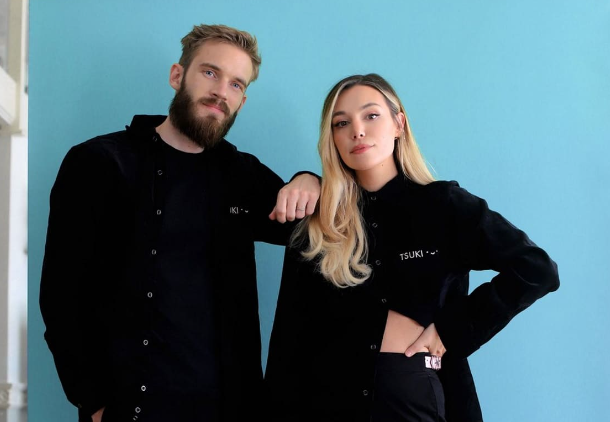 Clothing line– PewDiepie and his wife Marzia launched their own unisex clothing line collection. The company is called Tsuki Clothing Line which they launched on their youtube channel.
Sponsorship deals and partnerships
PewDiepie was quoted saying that he does not like endorsing so many brands terming it as disrespect to his avid followers. He claims that he feels that he has made more than enough money from his YouTube revenue streams to engage himself in promoting other brands only driven to make money off his influence.
He however has worked with several brand names like G Fuel in 2019, and Mountain Dew, among others. It is unclear how much PewDiepie makes from these brand deals but it's safe to assume that he probably earns millions of dollars for every deal made.
Special Appearances.
Felix has made special appearances and cameos on other youtuber podcasts and television shows. He also starred in 2 episodes of the hit TV series "south park".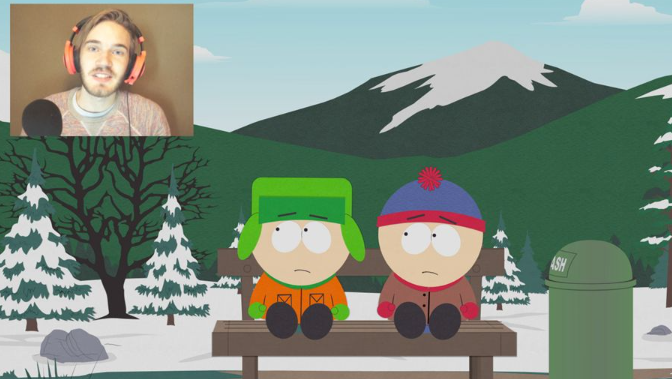 In 2017, he created a web series for YouTube Red called "DanTDM Creates a Big Scene."
RECOMMENDED: Go here to see my no.1 recommendation for making money online
PewDiepie philanthropy
Aside from playing games and making money, PewDiepie has given back to society by organizing charity drives and involving himself in worthy campaigns like mental illness awareness drives (such as National Alliance which deals with mental health issues).
For instance, in one charity drive called "save the children," he raised over $650,000 to celebrate his achievement of reaching 25 million subscribers on his channel.
He also makes and sells unique videos for game manufacturers at the price of $50,000.
Awards and achievements
PewDiepie is a charismatic and innovative content creator and that is probably the reason why he gained so many followers in a very short time. He has received numerous awards throughout his career which shows his success over the years and becoming a global icon.
PewDiepie won the gaming personality of the year category in 2016 at the 8th Shorty Awards show and Choice Gamer at the 2019 Teen Choice Awards.
Felix has been nominated every year for the gaming category prize since 2017 and has won it three times so far.
Conclusion
PewDiepie is an influential Youtuber who has earned millions of dollars and adoration online by doing what he loves. His career has been rocky but he came out on top to become one of the hottest stars on YouTube and revolutionized how people play online games.
It is still difficult to pinpoint exactly how much pewdiepie makes in an year or his actual net worth.
However, many financial reports maintain that PewDiepie's net worth valuation is close to $56 million as of 2023.
Before you leave
If you're tired of scams and want a real solution for making money online check out my no.1 recommendation.
It's helped me earn over $300,000 in the last 12 months alone:
Go here to see my no.1 recommendation for making money online
(This is a 100% free training)