The internet provides countless opportunities to make money online. You can take surveys on the go using your mobile phone with apps like Quick Thoughts.
In this review, I'm going to explain all you need to know about the QuickThoughts app and give you my honest opinion about it. Is it a scam or a legit platform? Does it pay? Lets dive into all these concerns in this QuickThoughts review.
Before I start…
If you're tired of scams and want a real solution for making money online check out my no.1 recommendation.
It's helped me earn over $300,000 in the last 12 months alone:
Go here to see my no.1 recommendation for making money online
(This is a 100% free training)
Quick Thoughts Review
RECOMMENDED: Go here to see my no.1 recommendation for making money online
What is Quick Thoughts?
Quick Thoughts is an app that offers rewards for completing surveys. The Quick Thoughts app is mainly for use by US, UK, Canadian and Australian residents. In addition, the app supports the following languages: English, Spanish, French, Danish, Dutch, German, Japanese, Korean, Norwegian Bokmål, Portuguese, Simplified Chinese, and Swedish.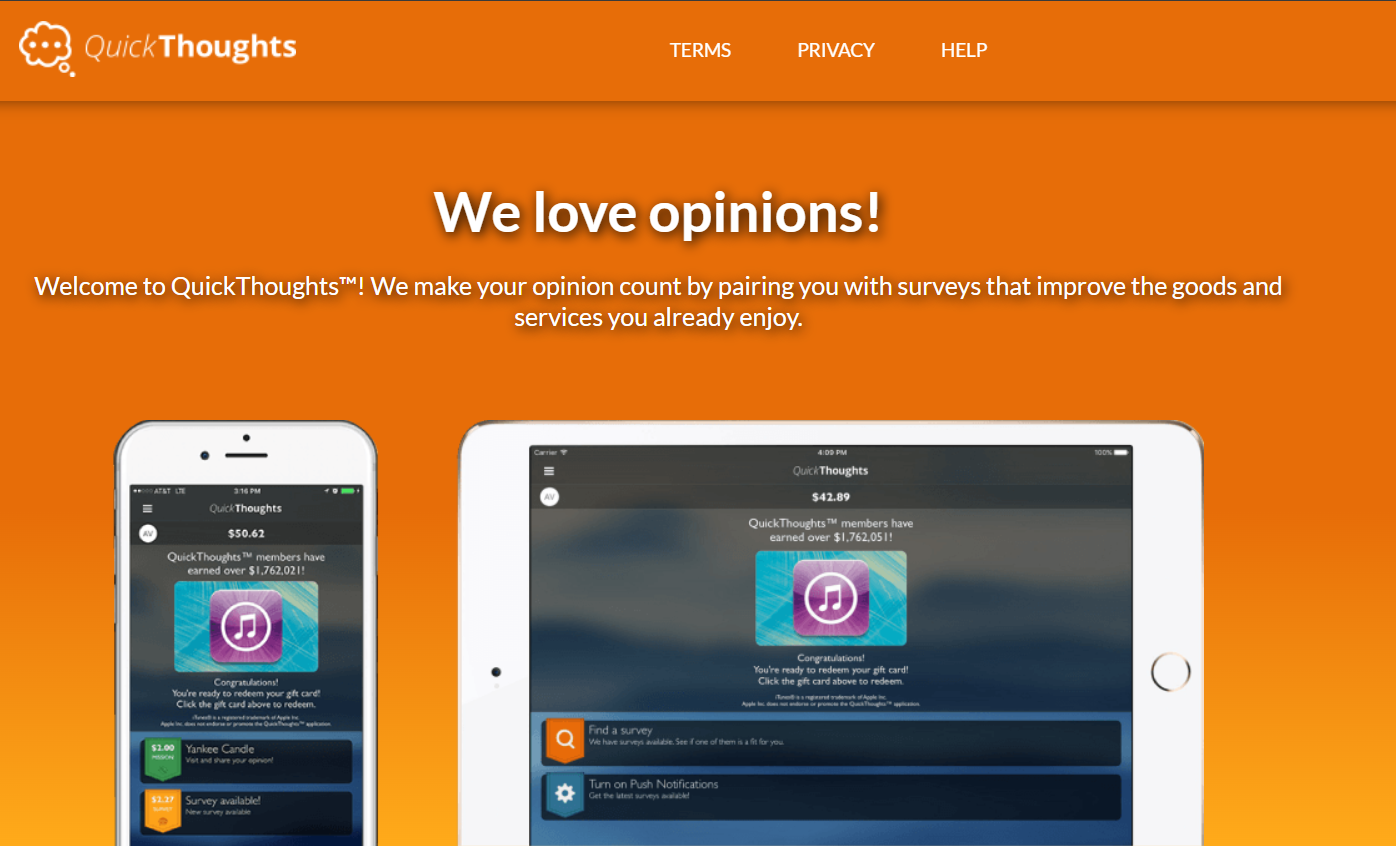 Quick Thoughts is a free mobile app available for both iOS and Android devices that pays you to complete surveys. Their goal is to conduct market research for companies in order to help improve products and services to the average consumer. Each time you complete a survey, you are given cash which can be exchanged for gift cards to use on Amazon. Out of all the mobile survey apps, I have found Quick Thoughts to be one of the highest-paying out there.
There are certainly other providers like Neobux and Survey Money Machine that pay you for taking part in surveys. But in this piece, we'll focus on QuickThoughts and how it works.
RECOMMENDED: Go here to see my no.1 recommendation for making money online
Who is behind Quick Thoughts?
Quick Thoughts survey site is owned by a marketing research company called Dynata, LLC. It is a part of Survey Sampling International, which has been around since 1977. The app has been downloaded more than 1 million times and has paid out over £19,200,000 to survey participants worldwide.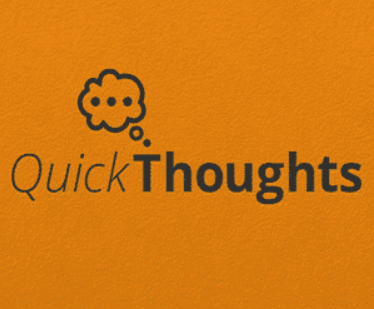 The company is one of the pioneering organizations in the market research sector, making Quick Thoughts a reliable option for beginners. The platform has its headquarters in the US but lets users worldwide join and earn online rewards. What makes Quick Thoughts unique from its contemporary survey sites created by Survey Sampling LLC is that it does not offer cash rewards.
Nevertheless, you can redeem the rewards you earn in the form of gift cards from your favorite brands. Honestly, you won't make a fortune by earning cash prizes from survey sites either. So, if you're interested in earning discounts on your favorite products, rather than putting some spare change in your pocket, Quick Thoughts is the app for you.
Similarly, the platform offers lots of earning opportunities, including;
Short opinion polls
Detailed in-depth surveys
Mystery shopping opportunities
Local shopping missions
Product testing and reviews
Paid trials of new products
Providing paid insights about stores and brand outlets
RECOMMENDED: Go here to see my no.1 recommendation for making money online
How Quick Thoughts works
If you're thinking survey sites dish out money to their users for free, you're couldn't be further from the truth.
As I mentioned, your opinions as an individual might not have a lot of apparent value, but if generated in bulk, these opinions are highly profitable for brands and companies.
That's how apps like Quick Thoughts work. They formulate an easy-to-use and profitable platform to attract users who provide them with the information they need.
After collecting the data, they then sell it to market research companies who share them with famous brands.
Believe it or not, by voicing your opinions about your product preferences and shopping habits, you're not only influencing the marketing strategies of well-known brands, but you're also helping them make millions of dollars by enhancing their sales strategies.
This means while you might feel surprised when a site like Quick Thoughts pays you merely for filling out surveys, they're actually making tenfold of what they're paying you by using your information.
Unlike other sites that pay you in cash, Quick Thoughts rewards are restricted to gift cards only. The company has lots of partner brands to whom they sell your survey responses. As an exchange, these brands compensate them through discounts on their products and expensive gift cards.
Download the Quick Thoughts app from google play (android users)and it will send you notifications on available surveys. Turning on the GPS of your phone or tablet will scan for location-based options. Sometimes these might be local business or restaurant reviews.
Here's how Quick Thoughts explains it…
You complete the surveys inside the app after answering a few pre-qualifying questions. Some surveys require Flash for playing video.
Quick Thoughts rewards are earned immediately on a survey completion. A balance will show on your dashboard.
This is how taking a survey looks like…
Surveys pay out anywhere from $0.50-$3 per survey, depending on their length. You may have to answer a few pre-qualifying questions before each survey. But unlike many other survey sites, you get $0.10 when you are disqualified. Other sites don't give you anything.
You can also earn rewards by participating in location-based activities. Depending on where you live, you can get paid for completing certain tasks while you are out and about. These tasks include things like checking into a store, taking pictures of a display, or taking an in-store poll.
Unfortunately, the surveys payout might not be enough and you may have to consider other sources of income like taking more surveys on Survey Junkie. You can also complete tasks like watching videos or visiting websites and so much more in the comfort of your house on FusionCash.com, Swagbucks.com, and InBoxDollars.
RECOMMENDED: Go here to see my no.1 recommendation for making money online
How to make Money Using Quick Thoughts
Unlike dedicated survey sites like Survey Junkie, QuickThoughts has lots of earning opportunities for you to choose from. This means you won't be restricted to the same monotonous micro tasks every day. You can make money on Quick Thoughts through:
Paid Surveys
The way you see what opportunities you have is by logging into the app.
The first time you do this, you just have to answer a few questions (only take 2 minutes) and then you will get access to an overview of available surveys.
You get to an overview of available surveys soon after you sign up.
You just need to be aware that Quick Thoughts works with partner survey companies which means you will often be asked to take surveys from other sites.
After you have completed a survey you will get the promised reward into your Quick Thoughts account.
A setup like this means you will usually get access to a decent number of surveys. You just need to be aware that you will not qualify for all of them. Sometimes it can take a bit of time to find the ones you qualify for.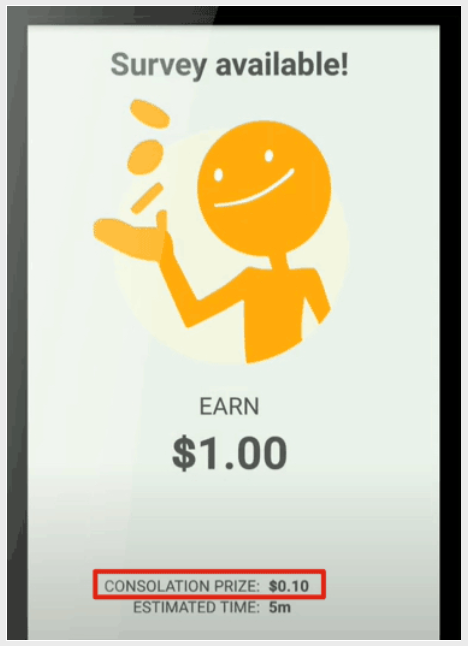 But overall, Quick Thoughts gives pretty good survey options and the rewards in relation to the time spent are decent. I do not think it gives as good options as the top survey apps, but it can be a decent secondary app to download.
You can always see the estimated time and the reward you will get before starting so you can plan your time around this.
RECOMMENDED: Go here to see my no.1 recommendation for making money online
Local Missions
Sometimes you might be able to find extra missions inside QuickThoughts you can use to earn extra.
This can, for example, be giving feedback on local stores, secret shopper missions, quick polls, or in-store surveys in your local area (if you have turned your GPS on).
These can be a fun and different way to earn but just be aware that these missions are not available in all countries. And it is not an earning method you should really count on as there is no guarantee how often they will be available.
Sweepstakes
Quick Thoughts holds regular sweepstakes worth anywhere from $100-$1000 for its users. Whenever there's a sweepstake available, the app will notify you so you can participate and try your luck.
While popular sites like InboxDollars and Swagbucks also offer sweepstakes, there's something unique about the sweepstakes on QuickThoughts. Here, most sweepstakes are in a survey form.
This means, to participate, you'll need to fill out a short survey. After that, the platform conducts computerized balloting from all the members who attempted the survey and picks one for the prize.
You'll be notified about sweepstake surveys through the app notifications, so make sure you keep an eye out; you never know when you might get lucky and win it big.
How to increase earnings on Quick Thoughts App
I spent some time searching for and testing hacks to help you earn more money on the Quick Thoughts app. Main hacks include:
Making sure you have your notification settings turned on for the app helps. It'll send messages to you as soon as new surveys are available. This is important as surveys do close after a set amount of responses.
The same goes for location services. Enabling them can make you eligible for more surveys.
One Reddit user suggests cashing out at every $10 earned. That way you'll avoid any random suspensions that could take days to resolve.
Another suggests answering as honestly as possible in the hope of being sent more surveys. Not all users agree however.
RECOMMENDED: Go here to see my no.1 recommendation for making money online
How You Get Paid on Quick Thoughts
The ultimate motive for anyone joining survey sites is to make money, and here's how you can on that on Quick Thoughts. As I mentioned, your rewards on the platform are not redeemable in cash. However, your rewards are still denoted in your local currency. This means you won't have to convert the points into real money when you head over to redeem rewards.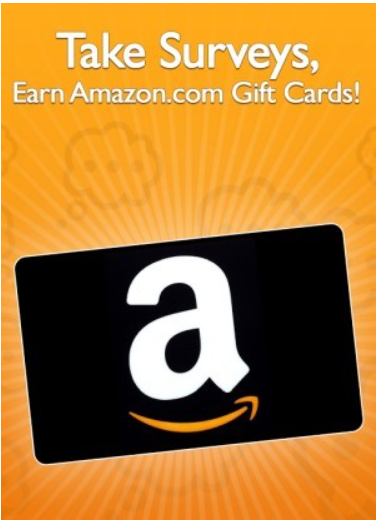 The app pays out rewards with gift cards from either Amazon or iTunes depending on what mobile device you use. If you are using an Apple device, you will only receive iTunes card for iTunes gift codes.

If you are using an Android device, you are only eligible for the Amazon gift card. There is a $10 minimum payout. When you redeem, you will receive an iTunes gift code by email along with instructions on how to use it on an Apple device. There is no limit to the amount of gift codes you can receive.
RECOMMENDED: Go here to see my no.1 recommendation for making money online
How to Sign Up for QuickThoughts
The sign-up process on Quick Thoughts is quick and easy. First of all, it is free, and secondly, it takes less than five minutes to become a member.
All you have to do is land on their user-friendly site and provide the necessary details. After that, the site will take you to their user dashboard, where you'll see the 'find surveys' option to start working.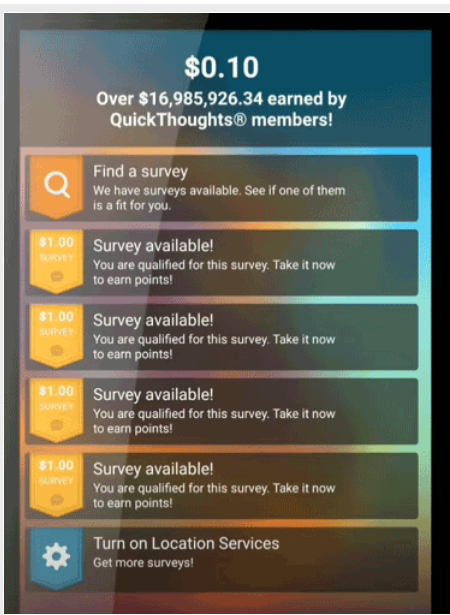 When you click the option, Quick Thoughts scrounges through the surveys on their site to display the most appropriate options for you. These search results are based on your profession and demographic location.
All you need is access to a smartphone where you can access the Quick Thoughts app on iOS or Android. That, along with your time is all that's needed to take advantage of this opportunity to make money with survey-taking through Quick Thoughts app.
Customer Support
Quick Thoughts has a good customer support system as well. If you have any queries, you can refer to their comprehensive FAQ page.
The page has answers to common questions divided into two categories. With more than 20 questions in each category, chances are you'll easily find the answer you need. However, if your query is case-sensitive or regarding a particular survey, you can reach out to them on their contact page. Here, all you have to do is provide your email and briefly describe your problem. Their customer service representative will reach you and solve your problem within a week.
RECOMMENDED: Go here to see my no.1 recommendation for making money online
Pros of quick thoughts
Available in local languages
Easy to use
Reliable company behind it
You can participate in Sweepstakes: Occasionally, some surveys may offer sweepstakes entries in lieu of points. You will be alerted to this before you begin your survey.
You can donate to Charity: If you elect to donate your points or dollars to one of the charities approved by Dynata, Dynata will donate said points or dollars to the selected charity. The donation is not made by or on behalf of Dynata and Dynata does not and will not match any donation.
Cons of quick thoughts
It does not offer a refer-a-friend program. A referral program is pretty common among survey sites.
The concern over account suspensions and having to regularly resolve the issue with support.
Not very many opportunities
Not many reward options
Is Quickthoughts legit?
QuickThoughts is definitely legit. The platform is owned by Dynata LLC, a market research company operating out of Texas, US. Dynata LLC also owns other legit survey sites, such as OneOpinion, Vindale Research, and Opinion Outpost
Trustpilot gives Quick Thoughts a 2.0 rating but that's based on just a few reviews…

Dynata LLC has a similar rating. It scores 1.62 on Better Business Bureau…

Despite these ratings, QuickThoughts has a good reputation among its users. Many report it being one of the best survey sites around.
The app scores 3.5 in the apple App Store…

And 3.7 on Google Play…
RECOMMENDED: Go here to see my no.1 recommendation for making money online
Final verdict
Quick Thoughts App is an option if you want to earn a bit extra by sharing your opinion. But this does not necessarily mean it will be the best use of your time.
Is QuickThoughts worth it?
Based on my research and reading many accounts of successful earners, I'd say QuickThoughts is probably worth it. Some users report making $70 or more from the app fairly painlessly over several weeks.
However, if you're looking to earn a living working online, there are much better options for that.
Summarizing everything I discussed in my Quick Thoughts review, the platform is definitely legit and you can make money. It is an accessible app that lets you earn rewards by taking up various tasks, including paid surveys, local missions, and sweepstakes. However, you won't get your rewards in cash through PayPal.
Instead, the site only offers its rewards through gift codes from Amazon and iTunes.
In the end, it all comes down to personal needs and preferences. If you don't mind working for a site that gives good discounts and saves some money in your free time, Quick Thoughts is the ideal platform for you.
Before you leave
If you're tired of scams and want a real solution for making money online check out my no.1 recommendation.
It's helped me earn over $300,000 in the last 12 months alone:
Go here to see my no.1 recommendation for making money online
(This is a 100% free training)