Jeff Brown is one of the most recognizable names in the world of financial newsletters. He is the editor of services like Exponential Tech Investor, The Bleeding Edge, and The Near Future Report. Jeff Brown is also the founder and the chief investment analyst for Brownstone Research (previously part of Bonner and Partners).
Brown has over 25 years' experience as a tech executive which uniquely equips him to consistently find tech companies that are well-positioned to take off.
In this review, we will be taking a closer look at him, highlighting his main career achievements, his background, and his advisory services. We'll then determine whether he is a credible investment analyst.
Before I start…
If you're tired of scams and want a real solution for making money online check out my no.1 recommendation.
It's helped me earn over $300,000 in the last 12 months alone:
Go here to see my no.1 recommendation for making money online
(This is a 100% free training)
Jeff Brown Review
Who is Jeff Brown?
Jeff Brown is an investment analyst who works for Brownstone Research, an investment research firm he founded in 2020.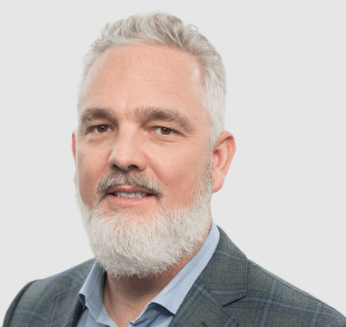 Brown is a former high-technology executive with over 25 years of experience in the technology sector.
Jeff is best known as the editor of financial newsletters that offer general investment advice targeting individual investors. Some of his investment advisory services include Near Future Report, Exponential Tech Investor, Day One Investor, Blank Check Speculator, and Early Stage Trader
The technology sector is one of the most rapidly changing industries of the last 50 years and Jeff loves working within it. Most of what he does is identify tech companies that have it in them to succeed in the tech stock market.
He believes that sometimes, even when a company has a great product, it can fail if it doesn't have the requirements to succeed. But with the right formula, a company will be perfectly positioned to grow.
This mantra is shared by other growth investors like Louis Navellier, George Gilder, and Eric Fry, who also specialize in finding companies that have the potential to grow exponentially.
Jeff Brown is an active angel investor. This means that he is there from the beginning when the company is still a startup. He invests at the very early stages when angel investors are the main source of funding for the company.
Brown acknowledges that the key to success as an angel investor is access to information about the subsector. This is information that not just the public lack, but also mainstream investment analysts. Since most investors are not privy to this information, Jeff Brown is happy to give his followers a leg up by informing them about the companies he has analyzed.
He leverages his Silicon Valley connections and years of experience to alert his subscribers to opportunities that may generate huge gains.
Jeff Brown is always in the right place at the right time. He gets his information direct from the source instead of relying on intermediaries, or worse, the mainstream media. This is how he manages to have the information before other investors.
Jeff Brown's experience goes from building start-ups to managing big high-tech organizations that made millions of dollars. He brought this experience into writing investment advisory services.
Brown constantly writes about bleeding edge American technology companies in the Silicon Valley and as a tech investor, he feels that this is where the money can be made. He has an eye for the next big tech trends and he backs it up with success as a trader and entrepreneur.
RECOMMENDED: Go here to see my no.1 recommendation for making money online
What is Brownstone Research?
Jeff Brown — tech investor — founded Brownstone Research in 2020 when he broke away from Bonner & Partners.
Brownstone Research is owned by Legacy Research, which is, in turn, owned by Stansberry Holdings.

Brownstone Research is a boutique publishing house that offers individual investors with investment research centered on the technology sector.
The main reason it was founded was to deliver the best investment research that had been locked away from retail investors for long. It gives them access to the kind of executive-level investment research typically reserved for investment banks and venture capital firms.
Jeff Brown is the editor of Unchained Profits, Day One Investor, The Near Future Report, Early Stage Trader, Blank Check Speculator, Exponential Tech Investor, and The Bleeding Edge. These are all newsletters that he publishes via Brownstone Research.
There are two other subscription plans that have to do with Jeff's products and they make those services more affordable. The two plans are:
Brownstone Alliance
This subscription gives you access to the investment advisory service that have to do with investing in early stage companies.
Membership includes access to Blank Check Speculator, Day One Investor, and Early Stage Trader.
The three research services provide subscribers with a great way to invest in companies while they are still starting out, which is when potential gains are massive.
As stated on the official website, due to its high value, the Brownstone Alliance membership only opens to new members periodically and it goes for $10,000.
RECOMMENDED: Go here to see my no.1 recommendation for making money online
Brownstone Unlimited
Brownstone Unlimited is the most exclusive level of membership to Brownstone Research because it gives subscribers lifetime access to all of Jeff Brown's current research publications.

On top of that, members are automatically upgraded whenever Jeff releases a new advisory service. Unlimited members are always among the first to receive future products.
It costs $12,500 with an annual $199 maintenance fee.
Educational Background and Professional Qualifications
Jeff Brown graduated with a Bachelor of Science in aeronautical and astronautical engineering from Purdue University. It is considered one of the best schools in the country when it comes to technical courses.
He has a Masters of Science in management with a major in Corporate Finance, from the London Business School.
He has professional certificates from MIT, Stanford, UC Berkeley's School of Law, The National University of Singapore, and Yale University's School of Management.
Professionally, he has worked as a high technology executive for Juniper Networks, NXP Semiconductors, Trident Microsystems, Mission Benefits, Qualcomm, and OpenTV
RECOMMENDED: Go here to see my no.1 recommendation for making money online
What is Jeff Brown's Net Worth?
It is estimated that Mr. Brown's net is at around $27.5 million dollars.
I don't know how reliable these estimates are or even whether they are up to date.
However, I know that for you to become an angel investor, you have to be a wealthy individual. And since Jeff Brown is clearly stating that he is an angel investor he has to have a high net worth by normal standards.
RECOMMENDED: Go here to see my no.1 recommendation for making money online
What are Jeff Brown's Newsletters?
The Near Future Report Review
Jeff Brown's The Near Future Report is the main investment newsletter that he publishes at Brownstone Research.
He focuses on world-changing events and trends which can cause ripples across multiple markets and products that are on the verge of mass adoption.
In his words, he describes it as follows:
"The Near Future Report is an investment advisory focused on identifying the trends of today – those right around the corner on the point of mass adoption. Our large-capitalization growth stocks connect to revolutionary shifts in technology like 5G, artificial intelligence, cloud computing, and more… And they are reliable, "sleep well at night" picks that have the potential for double-digit returns.
So, he concentrates on large companies that still have growth left in them particularly if they are working on something trendy that may capture a large market.
And by something trendy, he means things like 5G, artificial intelligence, cloud computing, just to mention a few.
Having encountered his presentations as he promotes the Near Future Report, I can confirm that this is something that he leans into.
You can go check out my takes on presentations like "Jeff Brown SCG Technology" where he was talking about "Spatial Computing Glasses" (Augmented Reality glasses), which he said could spell the end of smartphones because they will take on the role of smartphones.
He also made a pitch about GTE Technology referring to a Global Token Exchange.
Another one called "American Exodus" was about how the Blockchain will revolutionize society, and "Elon Musk's Next Big Project: S.A.V." was about Tesla and autonomous cars.
I've also recently shared my top 5 Jeff Brown predictions for 2022 article.
So, he has been pretty consistent in his messaging.
Here is what's included in The Near Future Report when you sign up:
Monthly issues of the newsletter: With each monthly issue of The Near Future Report, you witness firsthand Jeff's knack for identifying companies that are about to undergo enormous growth. He'll reveal everything he thinks you need to know about the biggest trends in the tech industry. He'll also discuss the new products he's tracking and share easy-to-follow recommendations for generating solid profits from new trends.
Access to Jeff's model portfolio. You gain access to Jeff's list of stocks to see which trades he is making. This includes the exact stocks he is holding and the ones on the buy list as well as entry prices so you can track his performance. You can model your investment portfolio after it if you like
Access to the members' website. You will have access to the members-only platform where you'll find all the newsletter issues that have been published in the past as well as his latest analysis. .
Customer Support. They answer questions regarding your subscription, you can reach out via phone or email.
Email alerts with detailed instructions on how to set up your stop losses. There are also buy and sell recommendations, with buy-up prices included.
Jeff also sends you special reports where he writes about new investment opportunities in detail. For example, in one of these reports, Jeff claims that he has identified the number one tech stock for the year.
He also writes about self-driving cars, something Jeff Bezos or Elon Musk is working on, what Warren Buffett is talking about, biotech companies, 5G stocks, companies that will thrive in a post-pandemic economy, and other investment opportunities.
Speaking of the Near Future Report pricing, it varies depending on when you sign up for it. Be sure to check the sales page before you sign up. It is one of the few newsletters that have a money-back guarantee.
RECOMMENDED: Go here to see my no.1 recommendation for making money online
Early Stage Trader
Early Stage Trader is the trading service by Jeff Brown that is tailored for the tech investor who is looking to earn fast returns from small tech stocks.

Jeff Brown is a bit of a pioneer because no one else could have developed an advisory service like the Early Stage Trader. Why? Jeff Brown is an active angel investor whose job is looking for private technology companies to invest in.
So far, he has been involved in 100 completed deals involving tiny tech stocks, which means that he has the requisite tech industry experience. He is capable of spotting the next big tech trends.
Since the stocks he goes after are usually the ones he believes are on the verge of explosive growth, this newsletter comes with the promise that you will rake in returns in a matter of weeks, not years. Part of this, Jeff explains, is due to a little-known market anomaly involving early stage tech stocks.
The Early Stage Trader is based on a system that pinpoints the exact times to buy and sell to maximize returns.
Exponential Tech Investor
The Exponential Tech Investor is all about small- and micro-cap technology companies.
It is an investment advisory service focused on companies that are on the verge of exponential growth. Here, Jeff Brown targets companies that he thinks have the potential to be the next Netflix, Amazon, Facebook, or Apple.
The Exponential Tech Investor is all about tech stocksthat are in explosive trends like artificial intelligence, biotech, 5G, and cybersecurity, just to name a few.
Every month you get an issue of Exponential Tech Investor, you will be gaining access to Jeff's latest recommendation, along with easy to follow instructions on how to place your trade. He also provides you with in-depth research and explains his behind the scenes insights on the most innovative technology companies of the day.
RECOMMENDED: Go here to see my no.1 recommendation for making money online
Blank Check Speculator
Blank Check Speculator focuses on Special Purpose Acquisition Companies (SPACs), which are sometimes referred to as blank check companies.
SPACs are a unique kind of company that are created mainly to bring early stage companies public through a reverse merger.
Jeff Brown says that when you invest in SPACs before a reverse merger, you are given access to pre-IPO shares in exciting companies. This was the subject of a virtual event he hosted called The Pre IPO Code.
Although SPACs have been around for decades, they went through a resurgence in 2020 and amid all that excitement, Jeff Brown decided to use his decades of experience to pinpoint the most promising ones in the tech sector, helping you avoid the duds in the process (and they are many).
Jeff claims that until recently, this kind of research was not available and you had to be rich and well-connected to take part in pre-IPO deals.
When you join the service, you get thoroughly researched issues of the newsletter and monthly portfolio updates. In the monthly issues, Jeff sends you a code that you use to get units of its respective SPAC before IPO day.
You also get a special report called The Blank Check Manifesto in which he details exactly how SPACs work, how to maximize your returns, and why they are so popular.
RECOMMENDED: Go here to see my no.1 recommendation for making money online
Day One Investor
Jeff Brown's launched Day One Investor to bring private investments to regular investors. It is the newest investment research service he offers as I write this and he has been promoting it through a virtual event.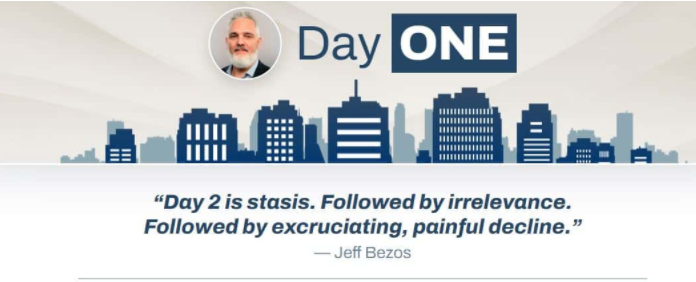 In Day One Investor, Jeff focuses on investing in "day one," when a company is likely to see the biggest gains.
Having seen the potential of private investing in his own years of working as an angel investor, he intends to bring his subscribers the best Reg CF and Reg A/A+ deals.
Jeff Brown is not the only investment guru to have brought us such investment research services. We've seen guys like Teeka Tiwari and Nick Giambruno also share their insights into private investing.
Unchained Profits gives you access to Jeff Brown's take on the blockchain and the cryptocurrency space.
Of late, Jeff has been talking about cryptocurrencies and the Blockchain as we've seen in presentations like The Crypto Effect and Click for Crypto.
With Blockchain technology getting more popular, there is no telling how many industries and systems will use it in the next few years.
Unchained Profits, is all about learning about the best opportunities in stocks, cryptos, platforms, and projects that have to do with Blockchain.
RECOMMENDED: Go here to see my no.1 recommendation for making money online
The Bleeding Edge
The Bleeding Edge is Jeff Brown's free e-letter.
In my review of The Bleeding Edge newsletter, I discussed the origins of the newsletter and to achieve that, I was explained what a "bleeding edge" is and how it applies to investing.
Here is my explanation:
Investopedia describes it as a product or service that has something to do with technology that very few people use or are aware of because it is still very new.
When you talk of bleeding-edge technologies, you are talking about technologies that are newer than leading edge or cutting edge technologies. Bleeding edge technologies are mostly untested and can be unreliable.
However, that is not always the case as some of the techs the military uses that is better than what consumers have access to can be described as bleeding edge.
Most bleeding-edge products are marketed as cutting edge to give them an air of reliability, which they may genuinely lack. However, sometimes they are good enough and, therefore, make for good investment opportunities.
So, there you have it. Jeff Brown writes about new budding technologies that are just starting to break into the market.
RECOMMENDED: Go here to see my no.1 recommendation for making money online
Is Jeff Brown Legit?
I think Jeff Brown is a legit investment analyst. While most internet gurus aren't real investors, just salesmen selling their latest, Jeff Brown is one of the few that actually have skin in the game.
Is Jeff Brown credible? Jeff Brown is a 20+ year veteran investor who knows the ins and outs of the tech industry. He has industry experience in semiconductors, mobility, broadcasting, video technology, technology infrastructure, IT networking, security, automotive and even consumer electronics.
He has worked for massive technology companies generating hundreds of millions in annual revenue. He has worked technology companies like NXP Semiconductors, Qualcomm, and Juniper Networks as a high technology executive.
Jeff also knows all about the Silicon Valley startup scene having been an active angel investor for the past few years.
On top of that, He is active member of the Chamber of Digital Commerce in Washington, D.C. where he consults with policymakers, members of the National Institute of Standards and Technology, and the Defense Intelligence Agency.
Through his work, he has built a reputation of being a reliable technology investor and what's impressive is that he has been consistently succeeding in the highly volatile tech sector. He estimates that his advice over the years could have netted you a million dollars or more if you had followed it.
RECOMMENDED: Go here to see my no.1 recommendation for making money online
Conclusion
If you want to successfully navigate the stock market and you are still relatively new to it, you need help. Jeff Brown offers that through his investment advice.
He focuses on companies that offers products or services that are about to enter the mass market. He is also into private companies that show signs of promise; that they are on the verge of exponential growth.
Jeff figured that since he is always looking for early stage technology companies as an angel investor, why not share his experience and insights with retail investors. That's how he got into the financial services industry.
Since he has been in the industry for many years during which he has built his network, he knows the right people to talk to whenever he needs pointers about an investment he is eyeing within the tech industry. It explains why he has a solid track record when many other investment analysts struggle. The key to his success is that he has information about tech trends that few other analysts have. Jeff Brown's picks are the embodiment of this approach.
Jeff Brown's research services are worth checking out if you like his approach. If you decide to mirror his model portfolio ensure that you do your own research it to ensure that it matches your strategy because after all, he is not giving you personal advice.
He encourages you to do your due diligence to ensure that every recommendation meets your criteria and matches your skill level.
Jeff also goes out of his way to explain that past successes do not indicate that he will offer the best investment advice in the future. If you follow his tech stock picks, you will lose money sometimes.
With the more speculative picks, he does not recommend that you allocate them a significant part of your portfolio and emphasizes the importance of risk management in your decision-making.
In a nutshell, he is an investment analyst worth looking into.
Before you leave
If you're tired of scams and want a real solution for making money online check out my no.1 recommendation.
It's helped me earn over $300,000 in the last 12 months alone:
Go here to see my no.1 recommendation for making money online
(This is a 100% free training)